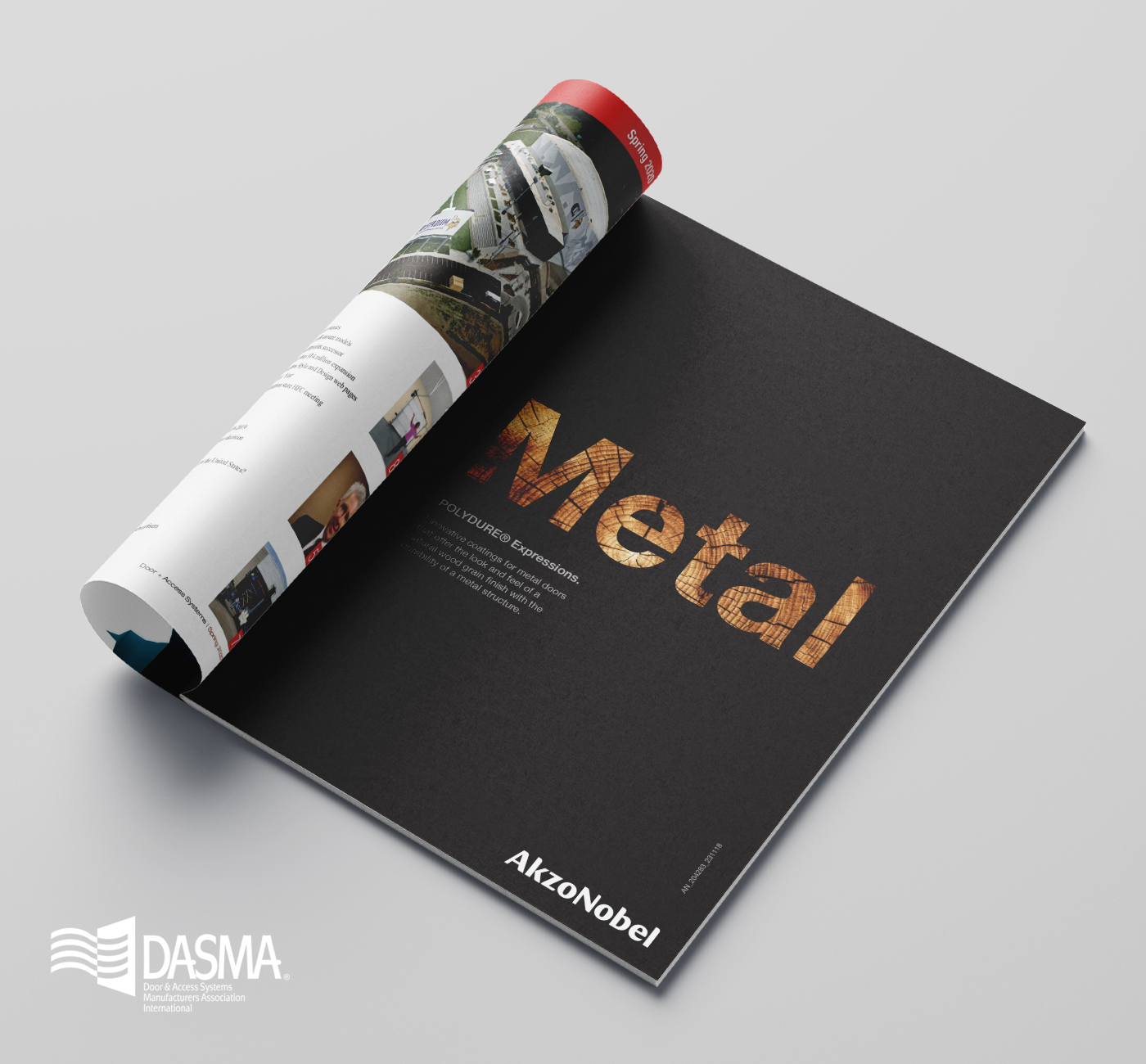 It was a great start to 2020 as we learnt that our advertising campaign for AkzoNobel was crowned winner of the prestigious DASMA (Door and Access Systems) Magazine ad of the year 2019.
The concept was developed to promote the AkzoNobel Polydure® Expressions coatings. The product is an innovative solution for metal doors that offers the look and feel of a natural wood grain finish with the durability of a metal structure.
To reflect AkzoNobels position within the industry, the approach was to create a campaign that was bold yet simplistic, to allow the overarching message to cut through and ensure that the campaign was effective for our clients promotion of their featured product.
The solution featured a bold, stylized typographical message which created a visual juxtaposition that would act as the hook to the ad. This was then underpinned by a supporting descriptor.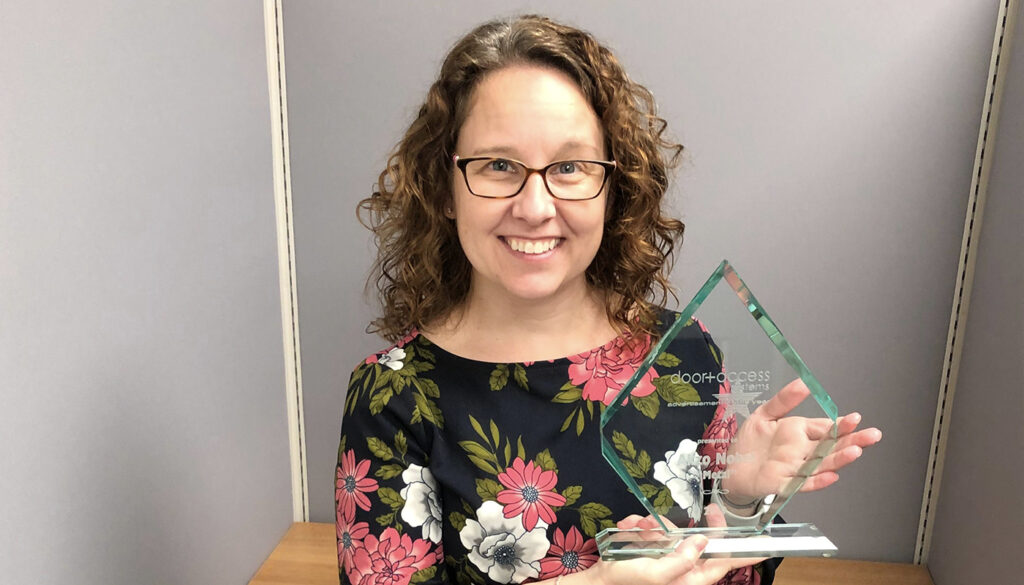 We worked closely with Holly Gubics, Marketing Communications Specialist at AkzoNobel (above) on the campaign, and she shared some kind words with us shortly after picking up the awards.
"With the DASMA ad, I wanted a creative way to show the impact of our Polydure® Expressions coating on metal doors without simply showing it on a metal door and Intimation delivered with a really strong solution to the brief. Working with Intimation has been a great experience. They are a team of really creative people who can take the slightest idea and make it into something amazing.
The story was also featured in the Spring edition of the Door and Access Systems Magazine, which said…
"Nine of 13 judges ranked the AkzoNobel ad as their first choice after narrowing down hundreds of ads to a top five. They agreed it was simple, creative, and effective. One judge said it was, "A clean and striking design that grabs attention and tells its story with one simple word and a wood grain design treatment."
A huge congratulations and thanks to Holly and the rest of the team at AkzoNobel for the achievement, and we're already looking forward to the 2020 edition of the competition.
Do you need help to develop an effective advertising strategy and campaign for your business?
If so, don't hesitate to give us a call on +44 (0) 191 230 0973 or send us a message here.