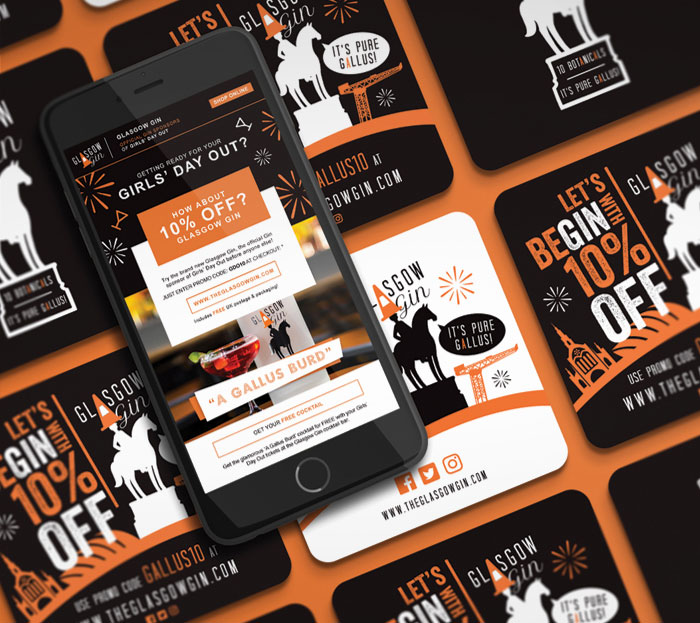 Glasgow Gin of course! The new boutique Gin is taking the Scottish Gin market, in Glasgow and beyond, by storm, capitalising on iconic imagery and portraying a playful, yet hugely competitive new brand.
There is no mistaking the branding on the bottles of relative newcomer, Glasgow Gin. And Intimation Creative has been helping the brand to gain wider recognition in the busy gin marketplace, by supplying a range of promotional materials, to accompany the campaign.
Of course, branded drinks mats were top of the list – perfect for giving out as freebies at events and a very visual marketing tool within bars and restaurants. The team was also tasked with offering some unique materials to wider promote the brand. The brief was met with branded banners and cutout boards to continue along the fun theme, accompanied by a very successful email campaign to get the more serious, factual message across to stockists.