Formed in 1812, Edinburgh Tea and Coffee Company is one of Scotland's oldest artisanal tea and coffee manufacturers.
READ MORE
Sourcing the finest ingredients from plantations around the world, ETCC produce some of the highest quality teas and coffees on the market today. Our client tasked us with developing a new look and feel for their range to help capture a new audience.
BACKGROUND
Our client had built a well-established brand over the last 200 years and wanted to explore how they could adapt to engage a wider ranging audience without diluting the equity that they had worked hard to build over a long period of time.
APPROACH
Exploration of related trends, relevant to the wide product ranges offered by ETCC offered a next step in the design process, coupled with feedback from a focus group of existing customers – offering invaluable insight in the development and refinement of the design solution.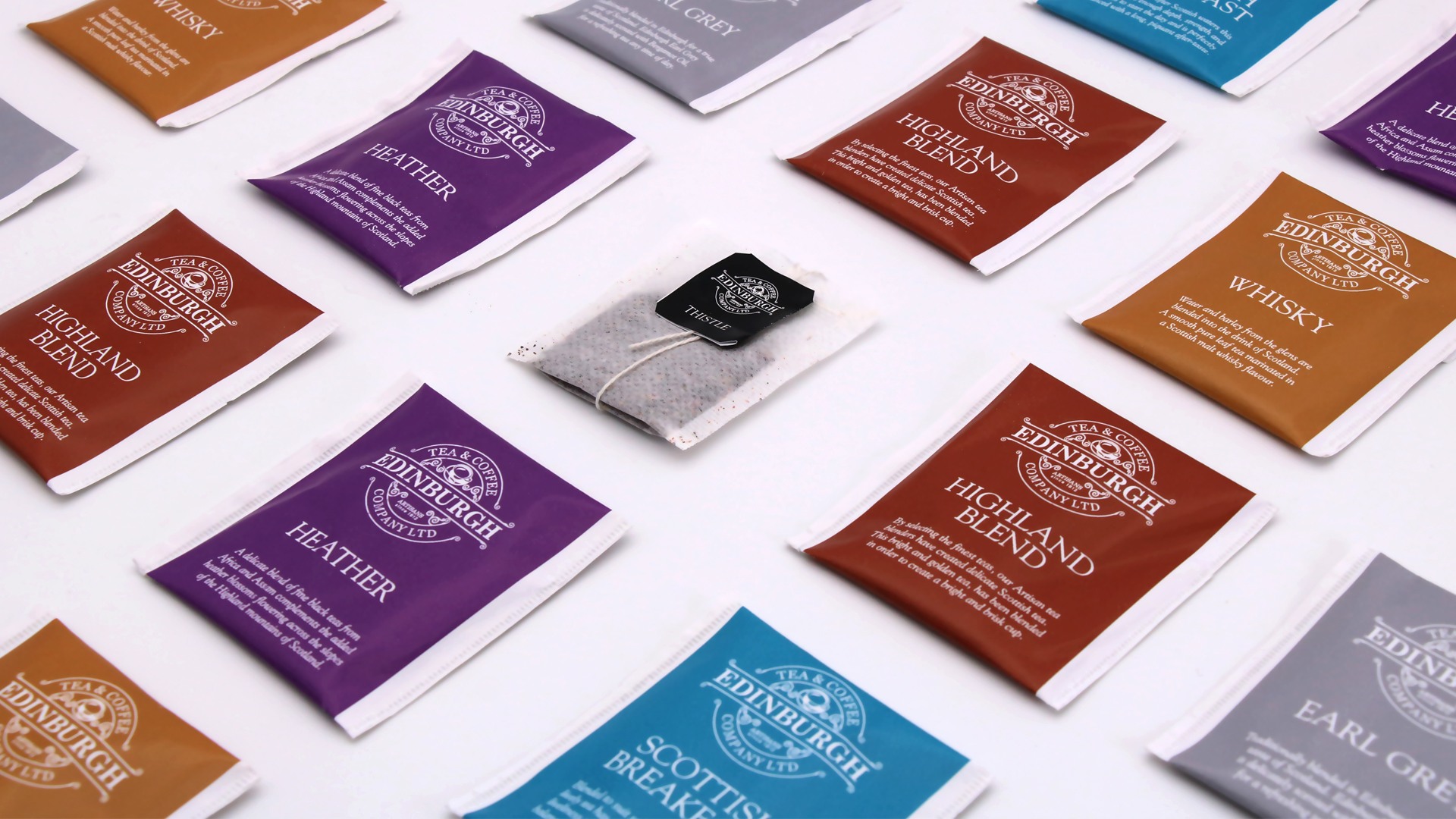 DELIVERY
The packaging design has been created in a manner which allows the brand to differ the aesthetic of each of three, very clearly defined product ranges; namely: retail, gift and premium markets - whilst keeping the branding consistent.
Key elements of the existing design such as the logo roundel and imagery were retained for brand recognition purposes, but leveraged to offer an effective design solution fit for the future of the range.
Whilst retaining the strong identity, the designs now reflect a refreshed visual language across the range, to be exported around the world from ETCC's home in the Scottish capital.
Each market sector is targeted within the key designs incorporated into the packaging, including use of colour, materials and imagery, corresponding to the product and appealing to the three identified price categories.
You can find these in shops around Edinburgh now and feel free to visit their site for more information on the full range.