Stretching from the Eastern Scottish Border to Cove, The Berwickshire Coast's strong connection with the sea has shaped the lives of residents for centuries.
READ MORE
We worked closely with our client to help drive an ambitious vision to maximise the cultural heritage of the fishing communities, and market what the area has to offer to both tourists and locals alike.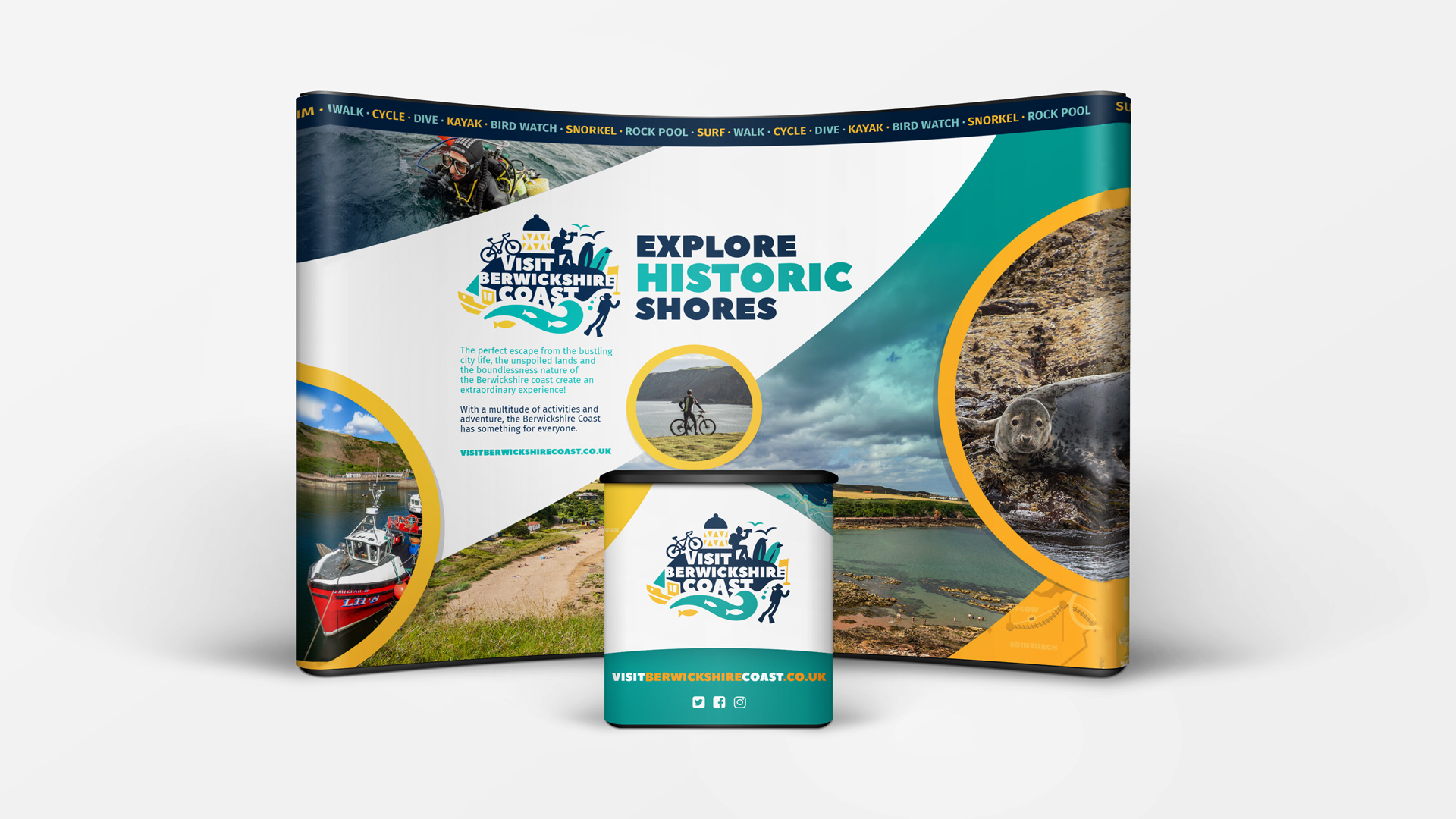 Background
The purpose of this would aid the creation of a collaborative marketing strategy, promoting the image and coastal culture of Eyemouth and surrounding coastal fishing communities. Their vision was to bring together people, businesses and organisations to increase tourism and in turn activate growth within the area.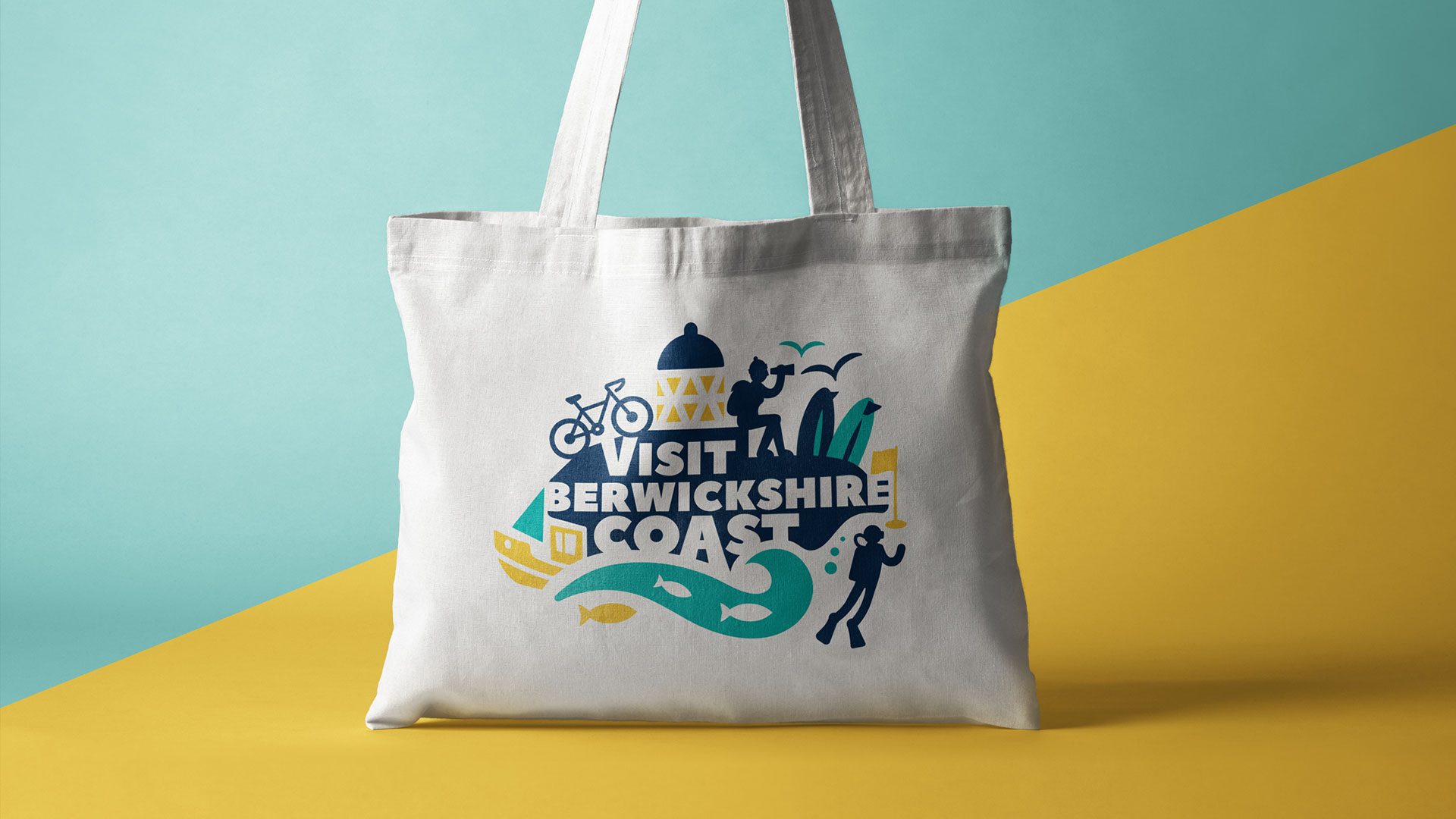 Approach
Our existing network of local businesses was utlilised to help collate a wide range of expectations from all of the organisations in the initiative, funnelling this down into a singular voice which was presented through the brand's identity system.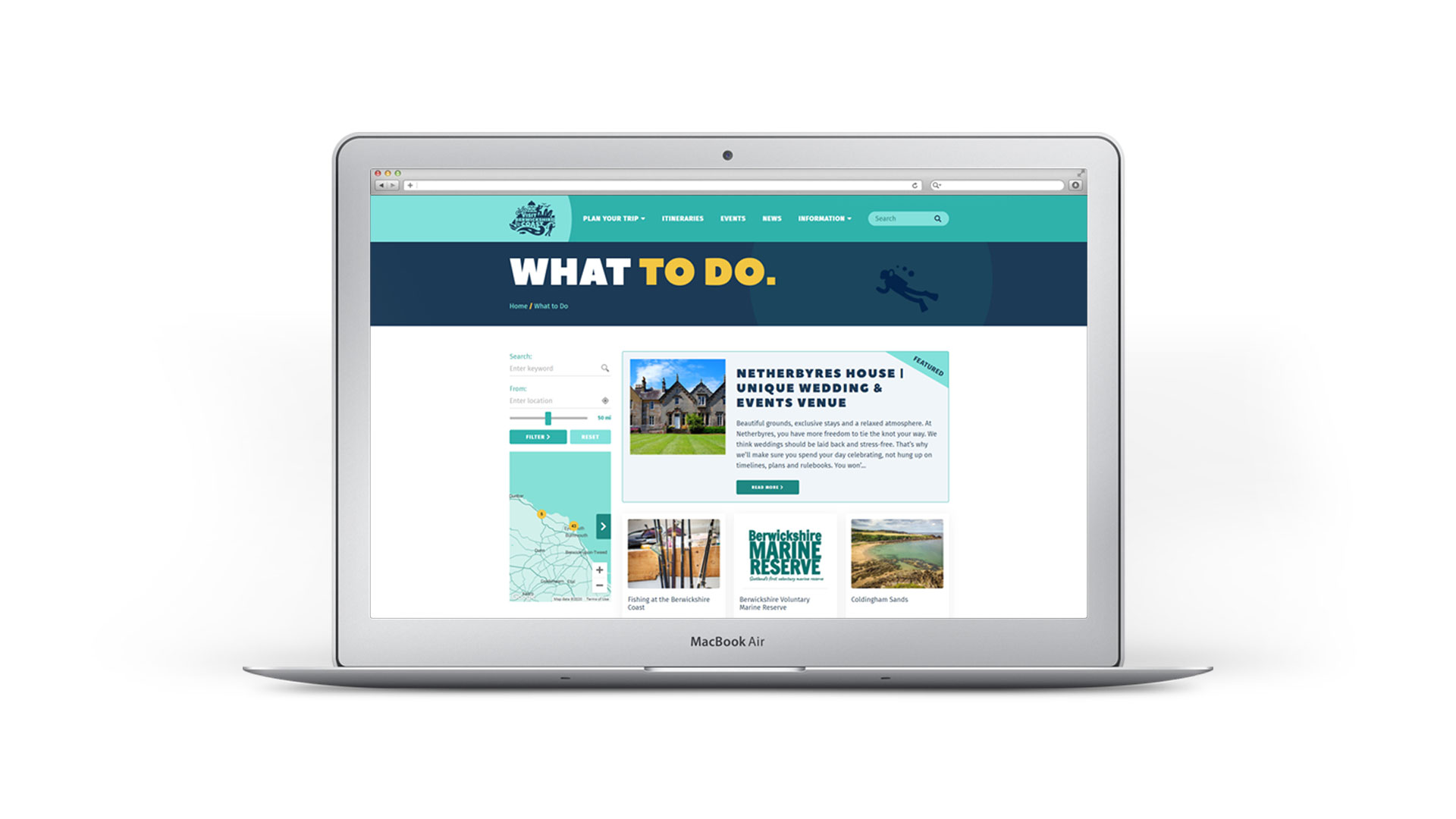 Delivery
The logo itself was created to encompass the many aspects and elements within the area as well as evoking a sense of movement, energy and action.
These stylised illustrative elements break out into additional individual assets throughout branded communications, creating a succinct and dynamic look and feel.
This was then applied across a wide range of digital, print and environmental based touchpoints, with a bespoke illustrated map of the area being the hero piece for the whole project.