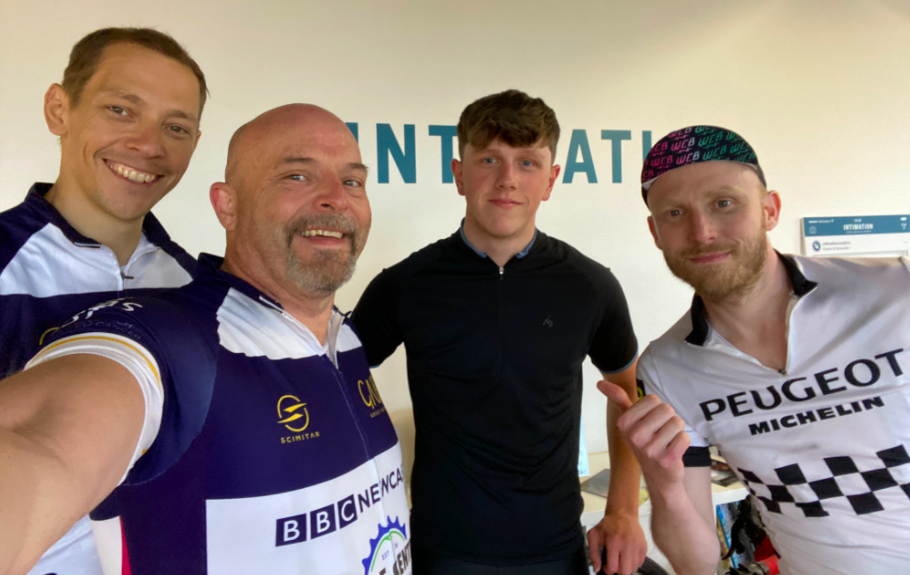 They did it! After 7 hours 20 minutes and 103 miles in total, Steve, Karl and James raised £935 in aid of Chris Lucas Trust by completing the studio to studio century ride.
The cross-border ride between Dunbar and Newcastle was completed in support of the charity Chris Lucas Trust, a non-profit organisation with a mission to fight back at childhood cancer by funding the vital research that's necessary to put an end to the awful life-threatening condition as soon as possible. The charity is usually majorly funded annually by the popular fund-raising event, The Great North Bike Ride. Due to complications with COVID-19, the ride wasn't able to take place this year. So, the guys knew they had to do something about it!
They set off at 08:12 am in Dunbar mentioning that the first half of the ride was "spectacular," the weaving coastline roads incorporated some breath-taking scenery. James said that he believed the route was good enough to be its very own event!
Unfortunately, the ride then took a turn for the worst as the lads bumped into a minor delay while approaching Berwick as Karl's bike had a blow-out. However, the Intimation support van was on standby to save the day as they were assisted to GO Outdoors in Berwick who fixed up Karl's bike to get them back on the road in no time.
As they reached the final leg of the century ride, Rubber Lips' Digital Marketing apprentice Aiden joined them 20 miles out from the finish line at Newcastle upon Tyne. The guys cheered as they hit the 100-mile mark with the city centre in sight. Once they made it to the studio at 6:00 pm, they all celebrated with a pint and a few games of pool to end off the day.
Steve, Karl and James all said it was tough, but they thoroughly enjoyed and would do it all over again. It was an incredible achievement, and a bonus that they weren't as sore in the morning as they were expecting. Well done to them all…
Thank you to everyone who supported Team Intimation and the Chris Lucas Trust.