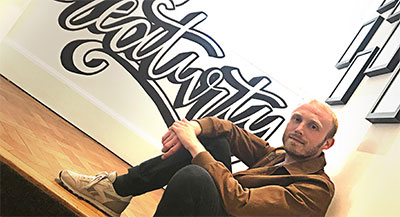 Intimation welcomes a new Creative Director to our North East team.
Based at our Newcastle studio, Karl Bell will be re-joining Intimation as Creative Director. This is a pivotal creative role within the expansion of our design team in our central Newcastle studio, and will involve working on creative marketing campaigns, mentoring Intimation's designers and driving the company's creativity forward.
Karl previously worked with Intimation as a key member of Intimation's design team, spending almost six years in our, then, Gateshead studio. During this time Karl developed important business relationships with a number of Intimation's clients which are still going strong to this day.
Karl brings a great creative eye, and over ten years of invaluable experience from various senior design roles at agencies across the North East.
Steve Sadler, Managing Director of Intimation, is already well aware of Karl's qualities and is pleased to see him return: "Karl was a great member of our team for nearly six years and was part of the fabric of the company as it grew. Karl has excellent creative ideas, great technical ability, is driven and works well with both clients and the Intimation design team. I am happy to welcome him back to the Intimation family and I am really excited about the possibilities that Karl brings to both of our studios."