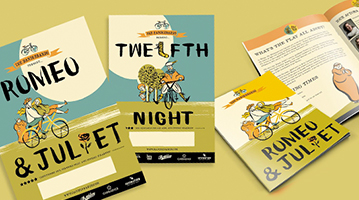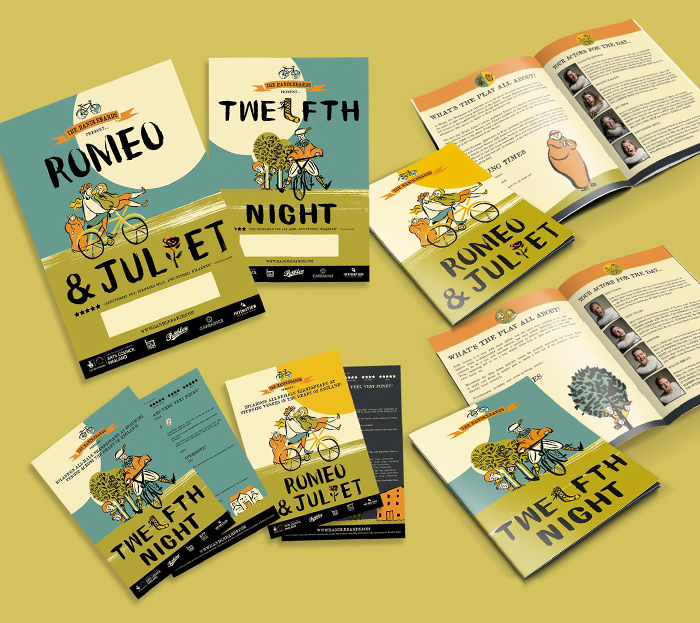 Intimation is proud to sponsor Handlebards; a group of award-winning performers who tour the UK on their bikes; for a third year as they embark on their summer tour across the UK.
This summer, both their all-male and all-female troupes will tour the UK. Performing in creative and unusual outdoor spaces, the Handlebards performers will be telling two of Shakespeare's stories: Twelfth Night and Romeo and Juliet.
The Intimation team have once again handled the printing and nationwide distribution of the official programmes, flyers and posters for the Handlebards, ensuring their arrival is promoted at each location of their tour.
We love their performances, but don't take our word for it! Book your tickets here and see for yourself!