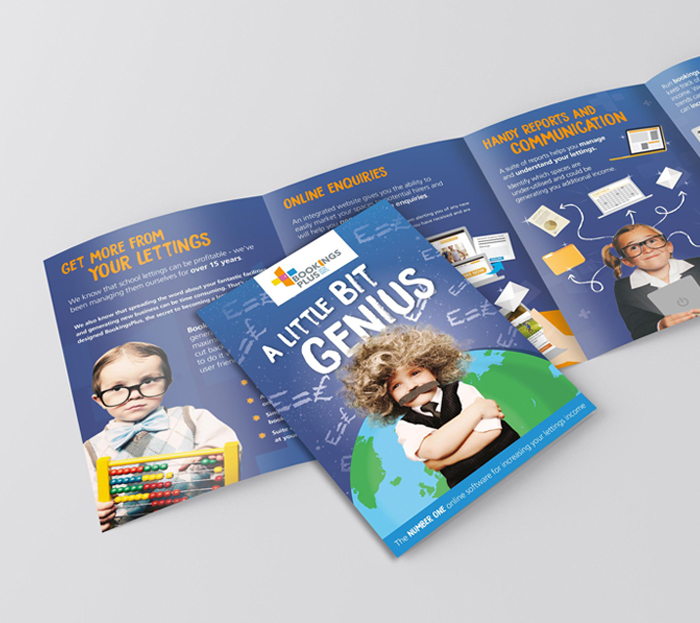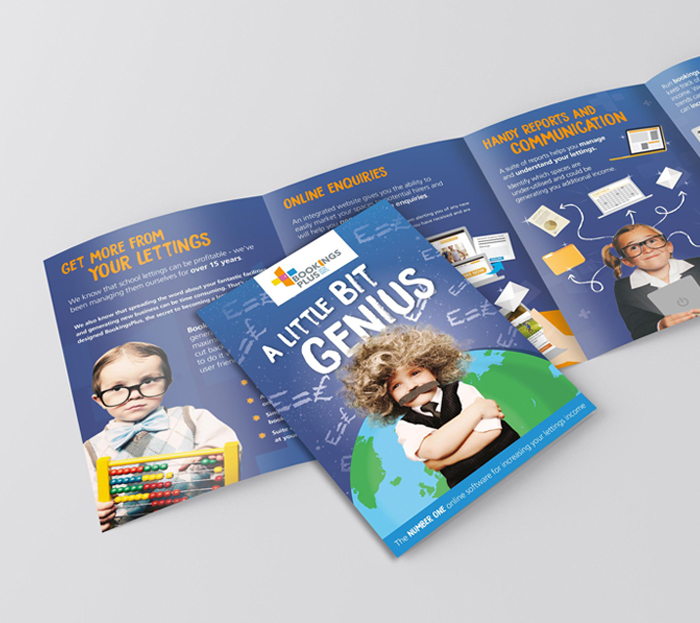 The Newcastle studio has recently completed the latest promotional flyer for client Kajima's Bookings Plus software. The leaflet is the second design from the Newcastle studio this year, following on from a successful first campaign at the beginning of 2018.
Bookings Plus helps schools to optimise use of their facilities by generating additional revenue from their spare space. The system aims to make the booking process simpler, easier and more profitable for clients whilst providing advice, support, training and marketing. The fun and eye-catching design will be distributed to schools and academies throughout the UK.
The flyer distribution is the latest part of a marketing strategy created by the Intimation team for Kajima, which also includes a new website and management of a Pay Per Click campaign.