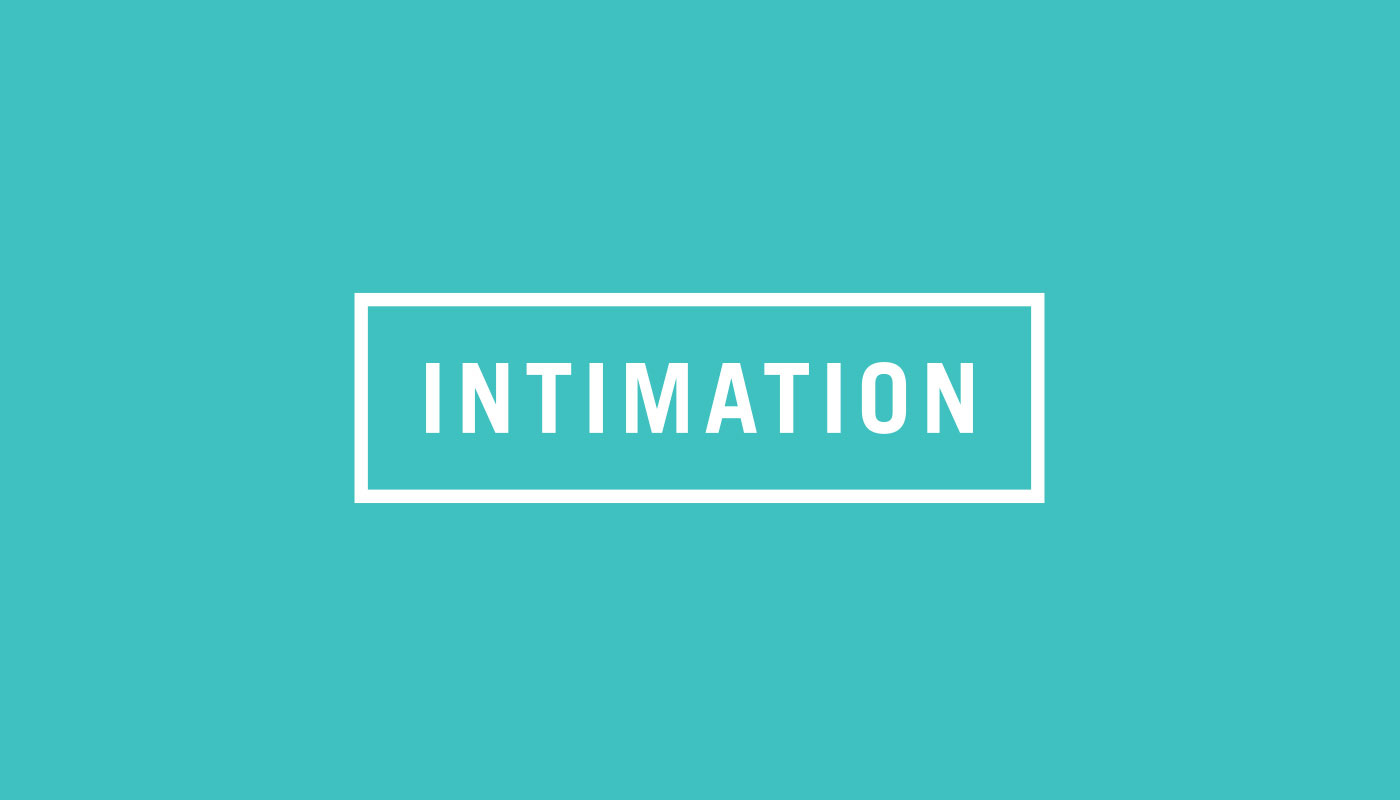 As well as beginning a number of new client projects, the start of the new year has also seen our in-house design team work on our own brand identity.
From our initial research and consultation with our clients on our point of difference in approach, we have developed our overall branding to more accurately represent our overarching strengths as a creative agency.
Identifying the virtues we proudly hold, the revised branding has been created to better reflect our evolving position within our industry and our vision for the company moving forward.
Adaptations to the logo itself may appear minor but contain a deeper significance. The addition of a device surrounding the logomark represents the definition of Intimation ("an indication or a hint"). This element, as part of the overarching visual identity reflects the framework of a sign or call to action and provides more flexibility and purpose when applied to both print and digital touchpoints.
Both the messaging and visual language will now communicate our key strengths of support, strategy and creativity, working with clients towards their project goals, as an extension of their team. The end result is a natural progression with a more defined purpose – a concise message, identifying our unique strengths as a growing agency.
Keep an eye out for the new identity being rolled out across our website, social channels and other touchpoints in the coming months.