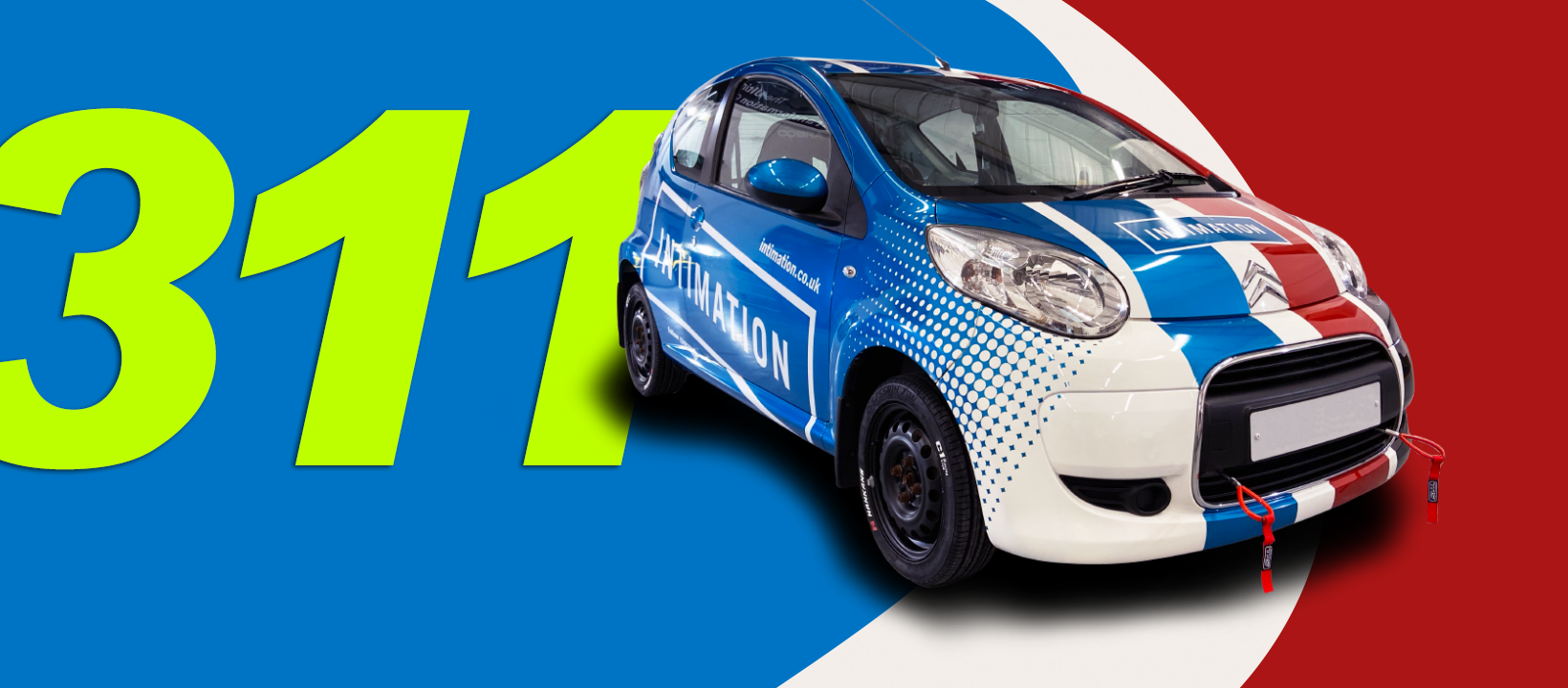 Our MD Steve will be competing in the SMRC Scottish Citroen C1 Racing Circuit next season, following the addition to the team of our branded, red, white and blue racing car.
Never let it be said that we miss out on a marketing opportunity!
Steve, working together with Intimation's Creative Director Karl, put their skills to motorsport test and designed a simplistic wrap displaying the revised branding of both Intimation and Rubber Lips PR. Instantly recognisable; the company's branding has been placed, for maximum impact, when the car moves at speed around the track (ideally in first place)!
Thanks to the skills and experience of local car wrapping wizards, Enhance NE, the car is now race-ready with the revised branding across the door panels and bonnet, with a completion time of just 48 hours.
All that's left to do is to get the C1 on, and hopefully not off, the tracks in time for the first race of the season. Big thanks to Intimation's Karl and Enhance for getting the job done. Best of luck to Intimation's Managing Director Steve when he gets behind the wheel.
Watch this space for racing updates and more on the new branding…