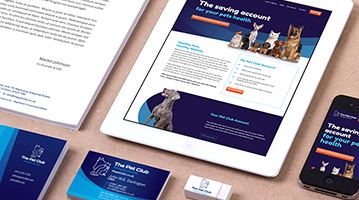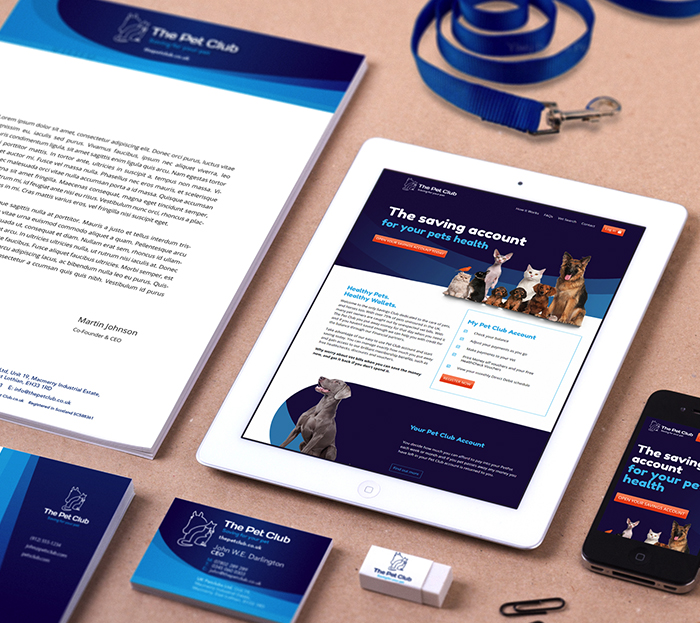 Everyone knows the first rule of Fight Club, but what's the first rule of Pet Club? For our client, it was… Branding!
The Intimation team has recently completed a new brand identity, website and a range of stationary and promotional materials for The Pet Club: a new savings scheme for your pet's vet bills.
The design team in our Dunbar studio created a simple logo, which aims to be friendly and welcoming for The Pet Club's new customers. This was complimented by all-new brand guidelines, which were utilised in the design of the new website as a consistent brand image is developed for the client across several online and offline platforms.
Find out more about The Pet Club and discover their new website at thepetclub.co.uk.