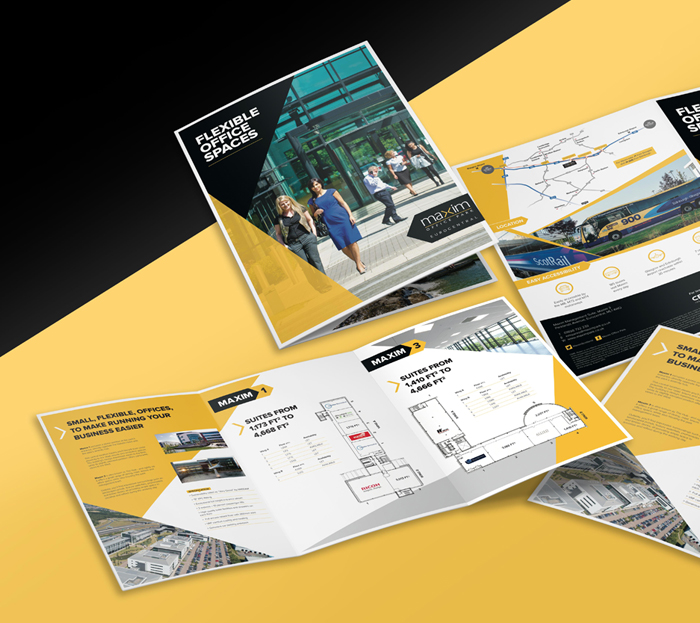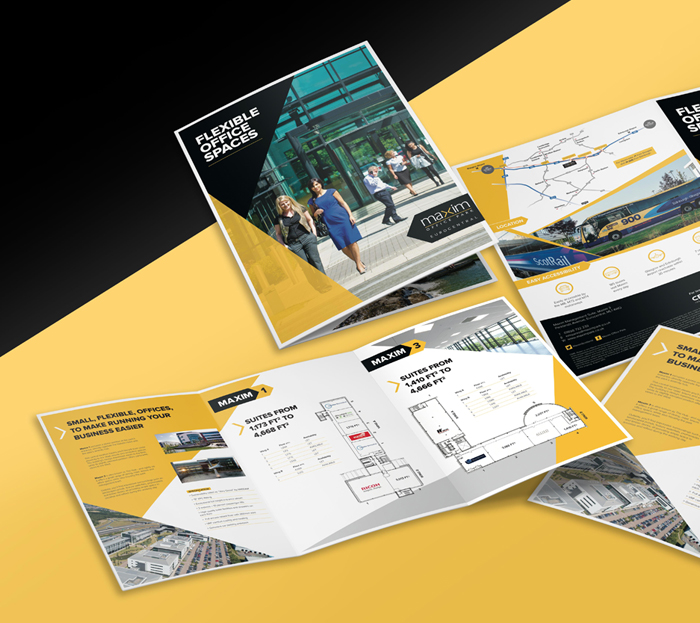 Intimation has been working with Maxim Business Park to attract new businesses to their state-of-the-art office facilities. Located between Edinburgh and Glasgow, the park is the ideal base for commuters from the city.
The latest project is a promotional brochure for the last remaining units available to let. The layout of the brochure is clean and simple, highlighting the floor plan of available units and the number of key features of the space. The branding remains consistent, matching the previous brochures, website and other marketing materials produced by the Intimation team.
The offices at Maxim offer a great range of amenities for employees, plus exclusive discounts with a Maxim card. The business park also places an emphasis on environmental innovation, boasting rainwater recycling, a green transport plan and locally sourced building materials.