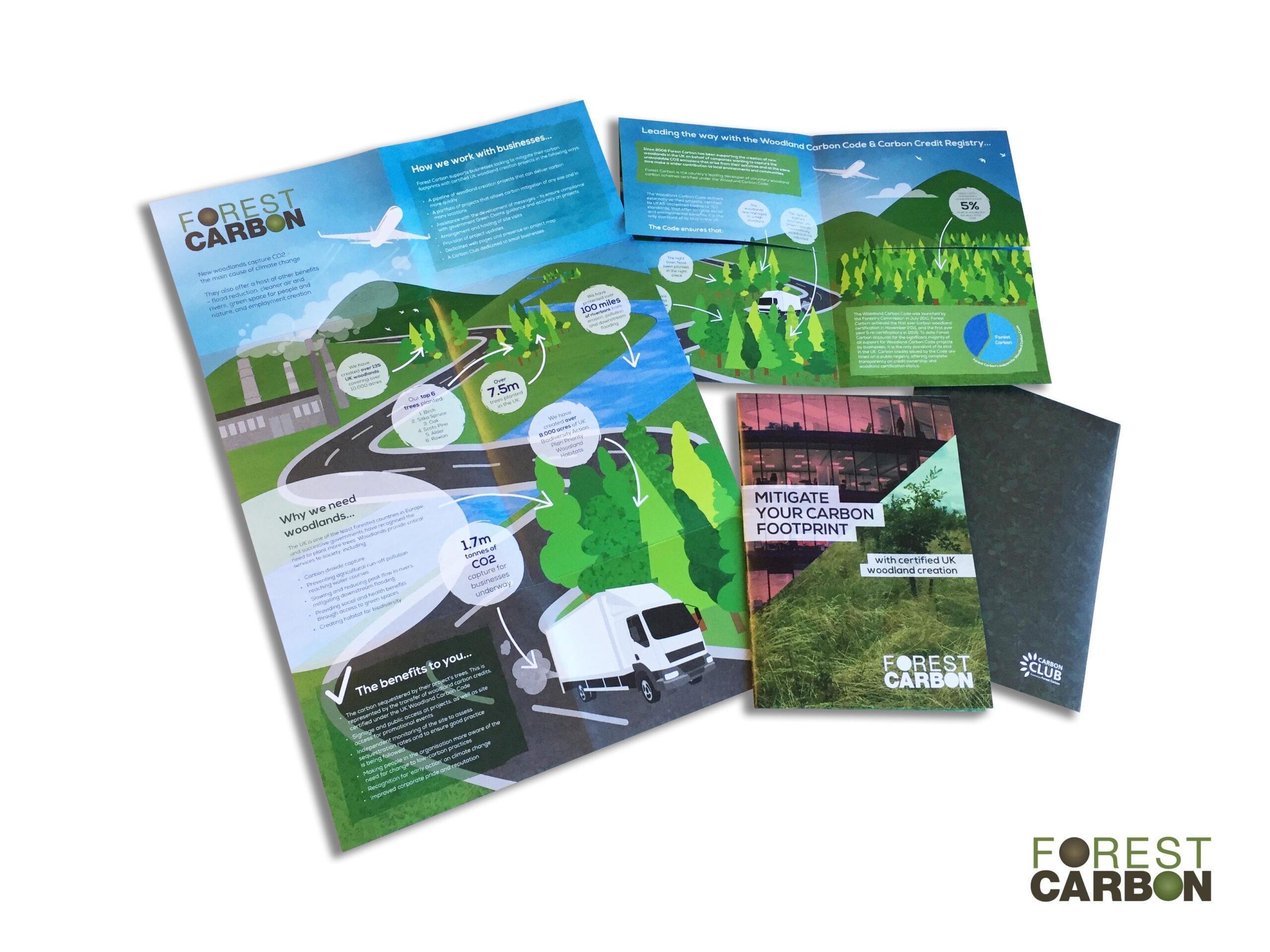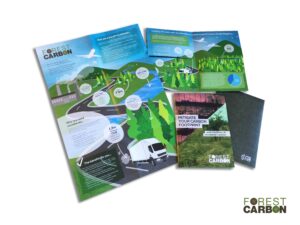 Forest Carbon called on Intimation to design and supply a corporate leaflet for a recent exhibition at Birmingham's NEC.
Forest Carbon leads the way in voluntary carbon woodland creation in the UK. Over the last 12 years, the company has planted over 7.5m trees in the UK, covering over 10,000 acres. The new leaflet was created to share this information with potential new members, helping them to understand the importance of Forest Carbon's work.
The final design utilised a fold out brochure to maximise the space available to share Forest Carbon's story. The importance of woodlands, the benefits of signing up to Forest Carbon and how the company works with businesses was all outlined alongside eye-catching illustrations and numerous facts about the work conducted by the company.
Following on from the project, Intimation signed up to Carbon Club. The club helps businesses turn their carbon footprint into new UK woodlands and Intimation was happy to get involved.