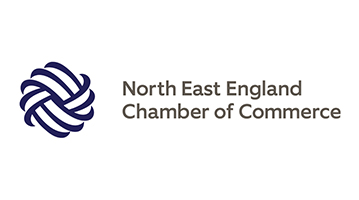 Thriving design and marketing company Intimation Creative is looking to develop further after joining the North-East England Chamber of Commerce (NEECC), the largest member organisation in the region.
Intimation, which has a studio and offices in Newcastle-upon-Tyne, already draws clients from all around the UK and overseas as well as serving the regional markets in the North East. The company also has a solid Scottish client-base.
Now Managing Director Steve Sadler hopes the benefits offered by the NEECC will open up new areas, both in terms of sectors and geographically.
Current clients cover a wide spread of businesses, across widely varying sectors. Steve, however is keen that Intimation is at the forefront, within the region and believes that joining the Chamber shall bring many benefits, both to Intimation and the North-East organisation.
"The Chamber has 4,000 members and is a thriving business community to be involved with, bringing advice, support, networking and events, helping companies to grow," he said. "In business these days you can't stand still. You have to constantly develop and adapt to the environment around you, whether that's a changing political scene or economic circumstances."
This adaptability is one of the important elements of what Intimation Creative offers. "Some companies prefer to chase the big names or concentrate on a particular sector, and they tailor their offer according to that philosophy," said Steve.
"At Intimation, we like to provide a bespoke service, looking at each client individually and finding the right service for them. We don't work on the basis that one size fits all – because we don't think that it does in the world of design and marketing."
Like the NEECC, Intimation Creative has a multi-media approach in working with clients, making full use of all media platforms as well as the more traditional elements of the marketing mix.
Director, Andy Smith, who heads up the team in the North East and was instrumental in the involvement of the company in the chamber commented "I was happy to recommend the Chamber as we look to further growth it made sense to join with an organisation with such strong commitment to the local North East economy. The Chamber is full of great businesses and has a great support network as well as a full calendar of networking events and we're excited to be part of the community."
For more information on the report, visit www.neechamber.co.uk. For more information on Intimation Creative please contact Andy andy.smith@intimation.co.uk or visit: www.intimation.co.uk