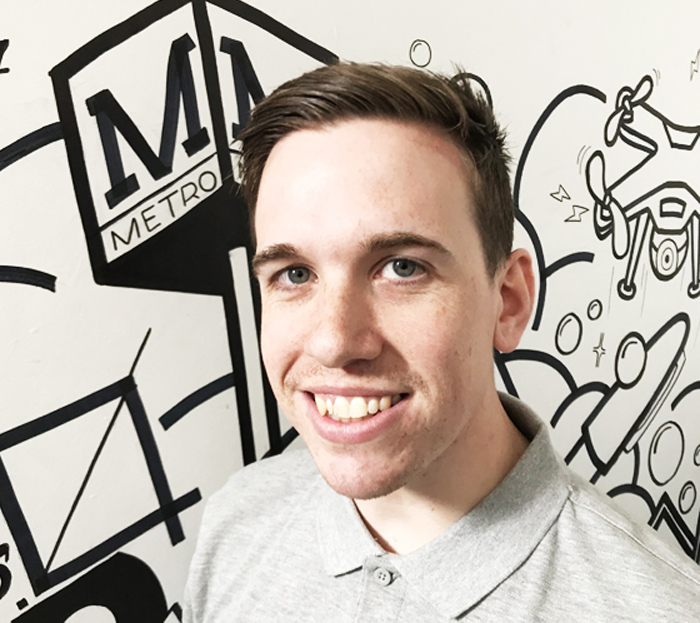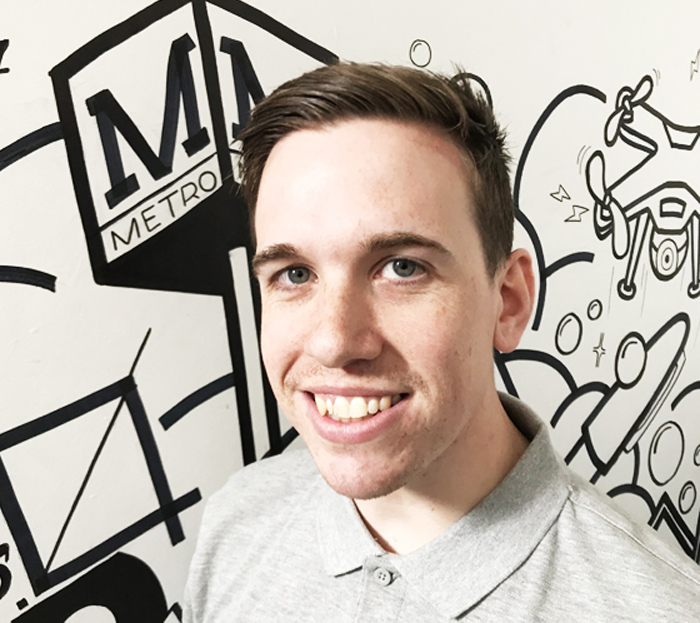 Now that he's settled in to our Newcastle studio, we've caught up with Jake to have a chat about all things Intimation, Graphic Design and Pool…
Q1: How are you finding life at Intimation so far?
So far, it's been a very exciting introduction to life at Intimation. As well as getting to work with some amazing clients, on some exciting projects, straight from the word go, I've also been improving my pool game in the studio!
Q2: Can you tell us a little bit about your education and work history?
I studied graphic design at Newcastle College for four years before graduating with a degree in the subject. I then moved on to a number of different design roles around the North East of England, working on a diverse range of projects from garment design and illustration to event branding, large scale print works and everything in between!
Q3: What are you most looking forward to working on at Intimation?
The diverse range of clients that Intimation has worked with is the most exciting thing for me personally. I'm really looking forward to being part of such a talented team, that produce such high-quality work time and time again. I'm already involved in some great projects and I can't wait to see how they all turn out.
Q4: Tell us something we don't know about you?
When on holiday in Germany, I (literally) bumped into seven-time world F1 champion Michael Schumacher coming out of the gentleman's toilet at a very exclusive hotel. He was very apologetic and even had time for a quick selfie!