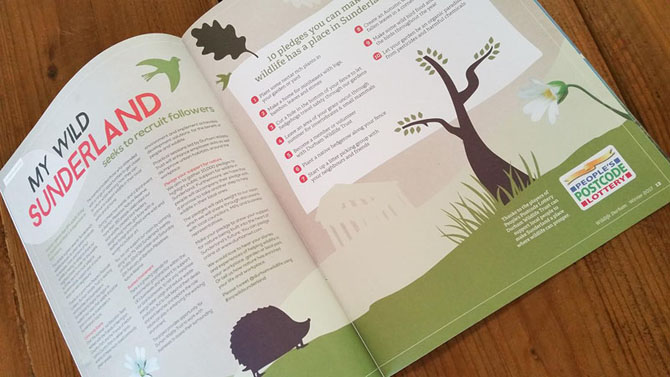 The design team has close bonds with a lot of clients, building relationships through knowledge and trust…Durham Wildlife Trust is one of those clients.
Always a great project to work on; Intimation's design team has just completed the latest issue of the Durham Wildlife Trust's Magazine.
The DWT was the north east studio's first client in 2011 and many creative years later, we are proud to now also work with other Wildlife Trusts in Devon, Northumberland, Oxford and the National Wildlife Trusts.
Thriving on the challenge, the designers never rests on their laurels and constantly develop new concepts to keep the content and design fresh and interesting.