A showcase of world-class experience & pioneering new technology
READ MORE
We were asked to produce a top-level promotional piece highlighting both AkzoNobel's world-class experience in supplying powder coatings to manufacturers in the automotive industries and their recent movement into the electric vehicle (EV) market.
Background
The aim was to create a high-level visual style that would strengthen the brand's position within the market as a global leader, whilst also communicating the wide offering of powder coating solutions across both traditional automotive and EV.
Approach
Out team at Intimation began by preparing a series of top-line messages that could be delivered internationally. We then developed a series of promotional videos, social media content and online visuals.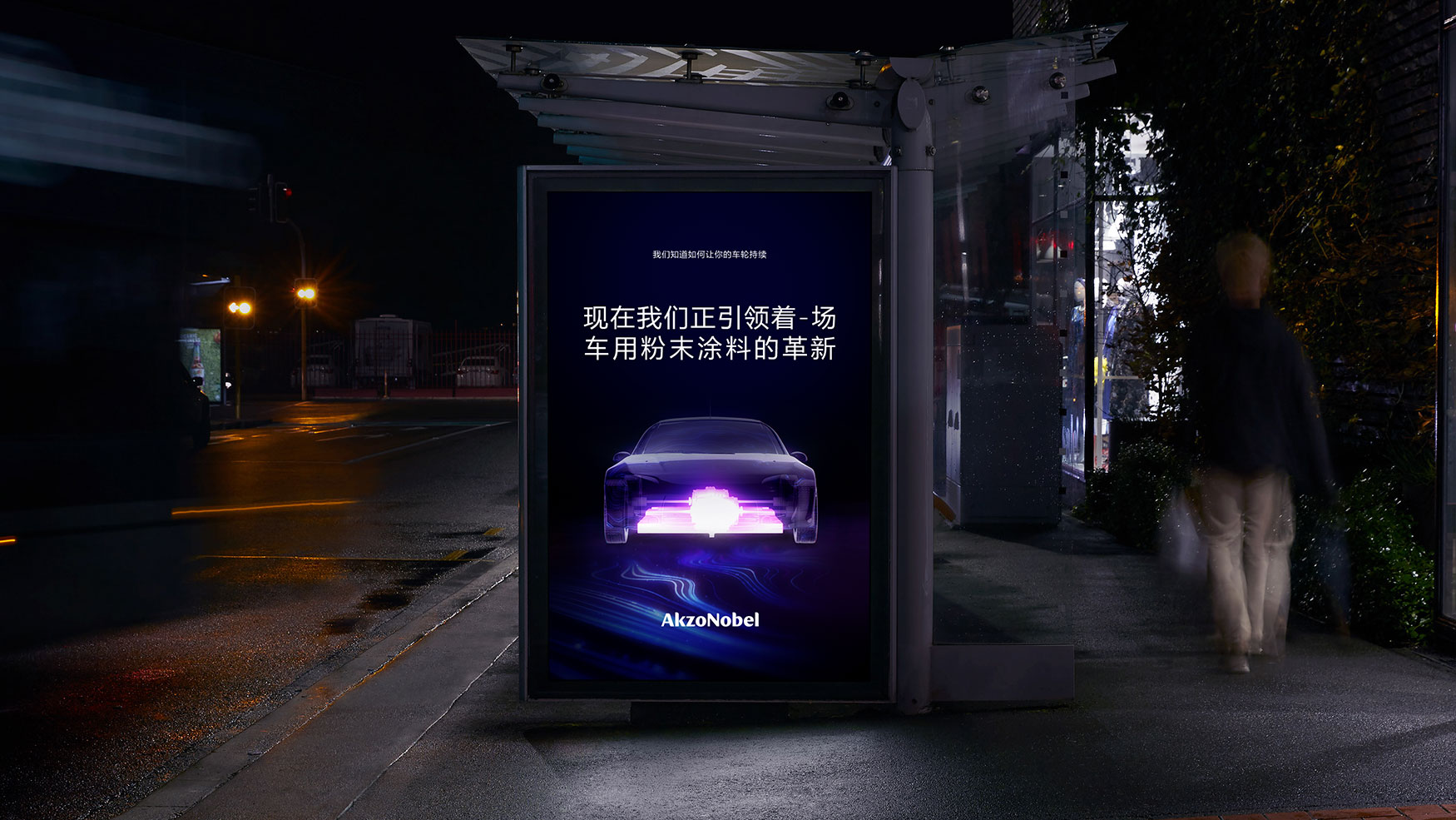 Delivery
Our team of in-house digital designers and animators modeled, textured and animated various parts of the vehicle to illustrate the numerous ways in which the product can be applied. These stylised hero visuals were then used across various print and digital touchpoints to create a consistent global campaign.