Shorewood Leisure Group is one of the largest holiday park organisations in the UK operating 7 parks across both country and coastal destinations.
READ MORE
They have been providing high quality holiday homes to families since 1989 and approached us to help them grow this reputation further.
BACKGROUND
During this time we had supported the company through a successful re-branding process and helped them solidify their position as a trusted and reputable nationwide leisure group.
After a successful and sustained period of working with the family run business, the team at Shorewood decided to pursue other avenues in terms of their marketing strategy, bringing their resources in-house.
Fast forward four years and the relationship was reignited.
In September 2018 we were happy to hear from the Shorewood team once again and were excited to hear about the journey and experiences they had been through with the business since the last time we had worked together.
We soon learned that the company had been through some difficulties which left them feeling that the heart, soul and personality of their business had been somewhat diluted, and had impacted the reputation of the individual parks as well as their relationships with their existing customer base.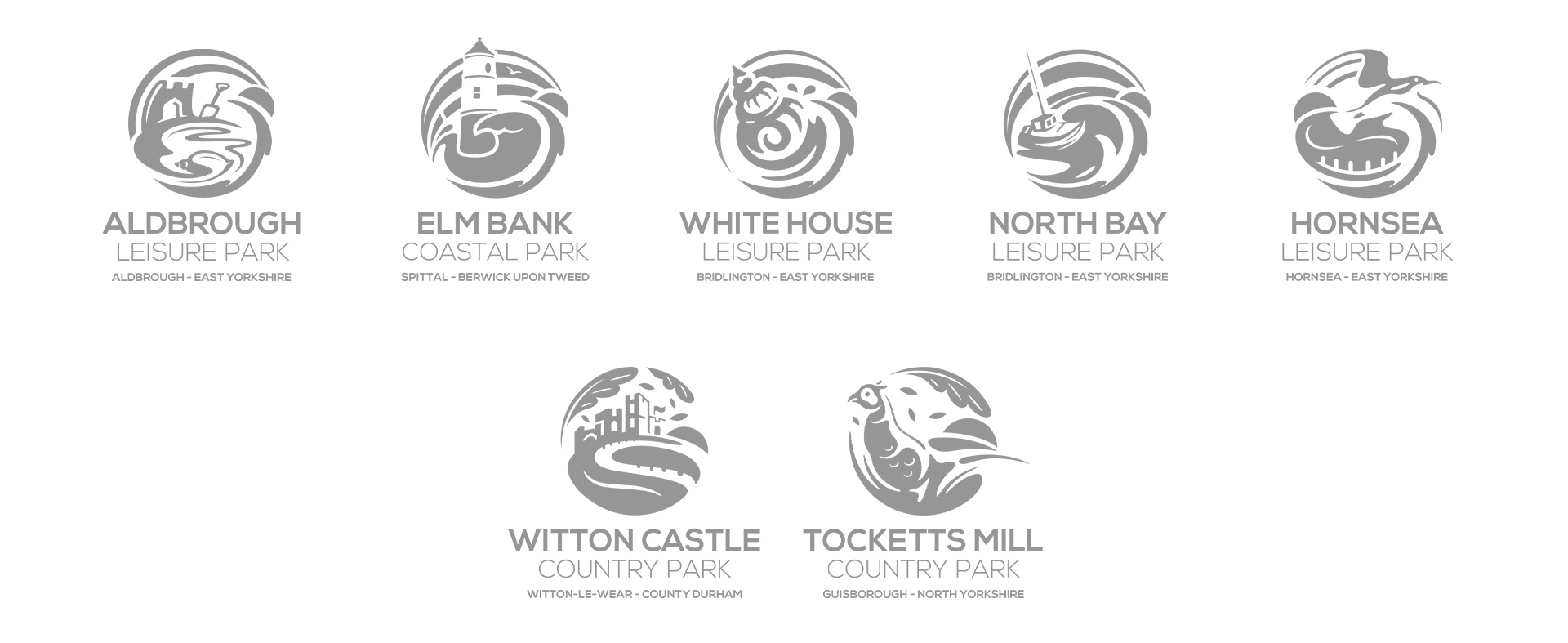 APPROACH
Our team took time out of the studio to visit the client at one of their local country parks, Witton Castle, to hold an informal workshop.
The workshop helped the client delve into the detail of each of their park's offerings and identify the individual tone and visual language of each of them.
The work Intimation have produced for us over the years is great
and exceeds anything produced by others in the past.
Thomas Hague
Sales & Marketing Director
Shorewood Leisure Group
DELIVERY
Once this had been developed and agreed upon, we then applied this through all of the company's sales and marketing materials across all 7 parks.
A sense of substance was created across communications, with the use of layered, natural and organic textures, complemented with the addition of a metallic foil: silver to represent coastal and copper for country.
The team continued to work on the project over a period of several months, developing a wide range of digital, print and environmental touchpoints. All of which followed the refreshed look and feel, creating a strong and coherent identity that was full of style and substance.
This provided the client with the collateral and confidence to communicate their product effectively and restore their position as a premium and reputable organisation in the minds of their existing and perspective customer base.
Content Creation
From scenic country settings through to coastal landscape, we captured a wide variety of content across 7 locations.
Both standard camera techniques and a collection of drone footage were used to ensure all angles were covered.
The post production work was also done by our in-house team to complete a series of high level branded assets for use across websites and social media channels.
Keep an eye open for Shorewood ads in your local press and feel free to take a look at their website here.