AkzoNobel is a leader in the steel door coatings market with a reputation for supplying quality, tailored products backed by decades of industry expertise.
READ MORE
We were asked to develop high-level messaging and a visual style that would help reaffirm and strengthen the brand's leading position in the steel door market while highlighting the value AkzoNobel brings to their partners in the industry through their products, services and support.
Background
Our aim was to capture the full scope of AkzoNobel's offering and distil it into a clear and refined message that would make it easier for the brand to communicate its position and value confidently and effectively.
Approach
To reflect the depth and flexibility of AkzoNobel's products and services, we developed an equally flexible messaging framework and visual style. This approach allowed us to highlight the many layers of AkzoNobel's offering in a concise way that could be tailored specifically to each audience and flex to fit all types of touchpoints. Throughout the course of the project, the campaign was brought to life across a wide range of formats including a campaign brochure, promotional video and social media content.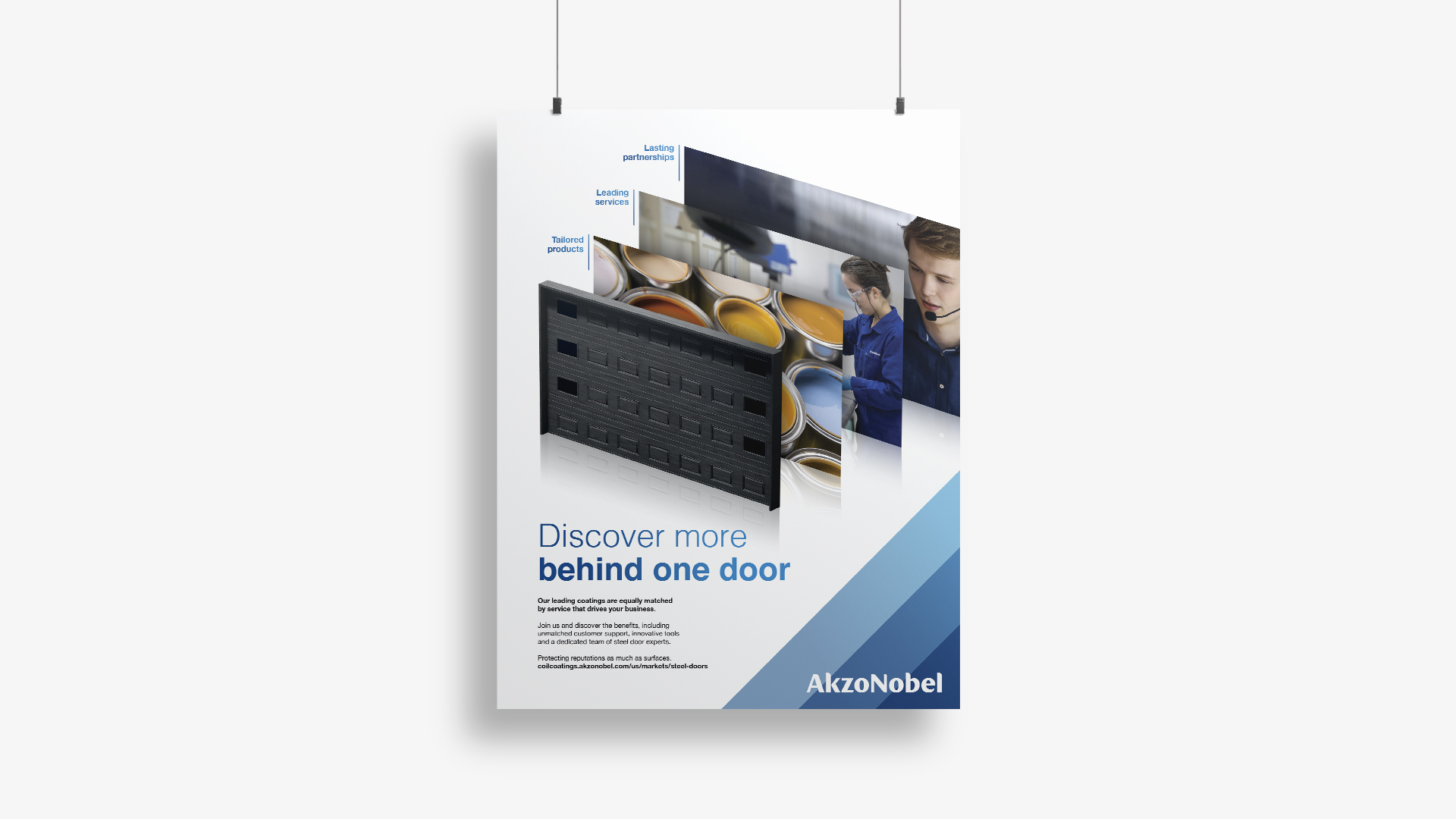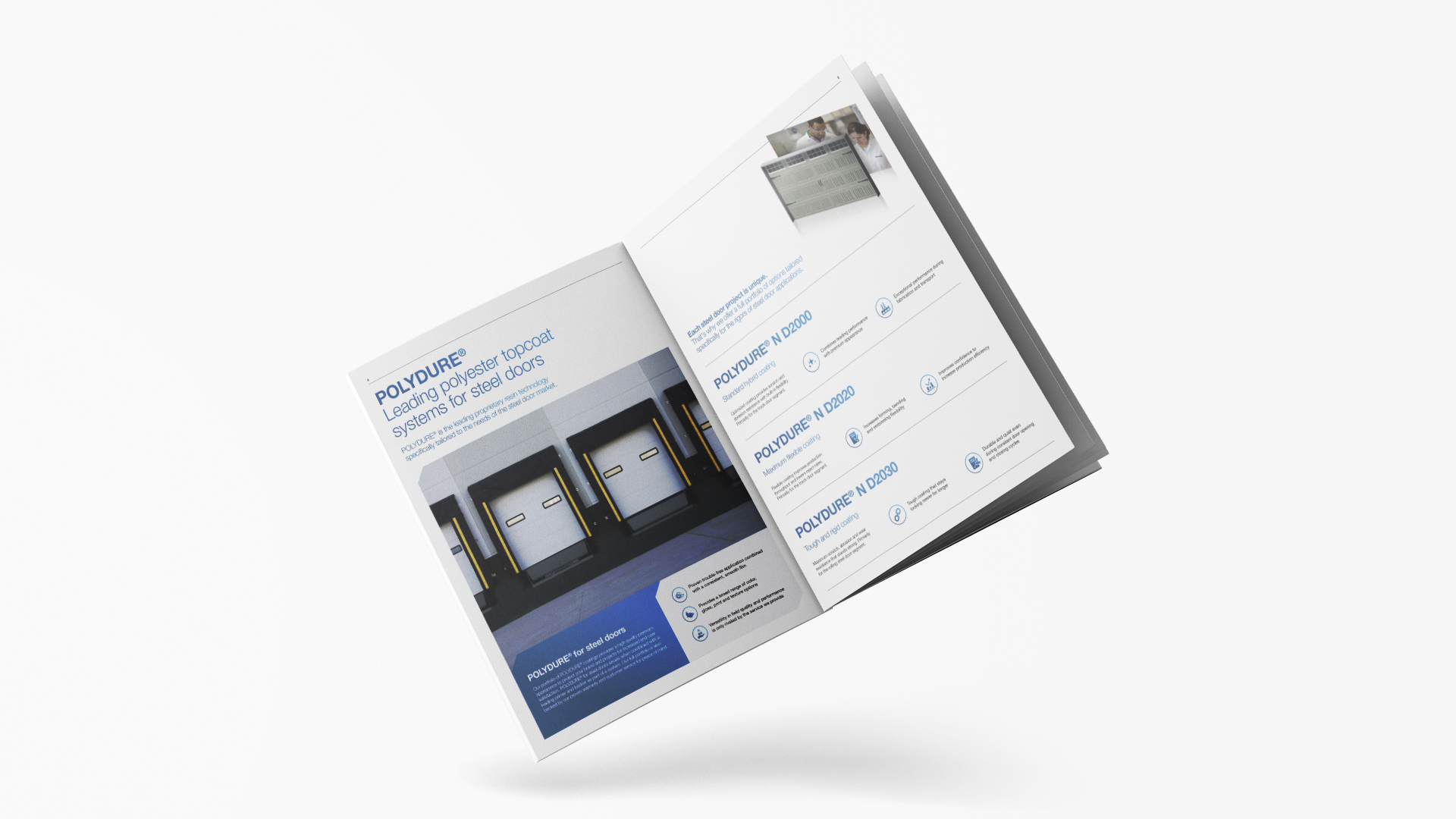 Working with Intimation is always easy. The writers are clever, and the design team is creative. "Discover more behind one door" is not just a callout to AkzoNobel's steel door coatings—it's showing our customers what they can get 'behind' the coatings (service, trusted partner, etc.). Intimation understood that we needed to tie this into a bigger campaign and did a great job doing so. I'm looking forward to working on my next marketing campaign with Intimation.
Holly Gubics
Marketing Communications Specialist
AkzoNobel Industrial Coatings
Delivery
The topline message "Discover more behind one door" is a call to action that communicates the wide range of products, services and support AkzoNobel offers its partners. The message is also a reference to the knowledge and expertise behind the development of AkzoNobel's coatings and their belief that providing their partners with the perfect coating is only the beginning of what they offer.
The "hero visuals" of the various steel doors were modelled and animated by our in-house team. These assets helped reinforce the topline message while providing a flexible visual device, allowing layouts to highlight and focus on specific subjects within the overarching theme whilst retaining a consistent look and feel throughout all deliverables.
Watch the full video we created for this campaign above.