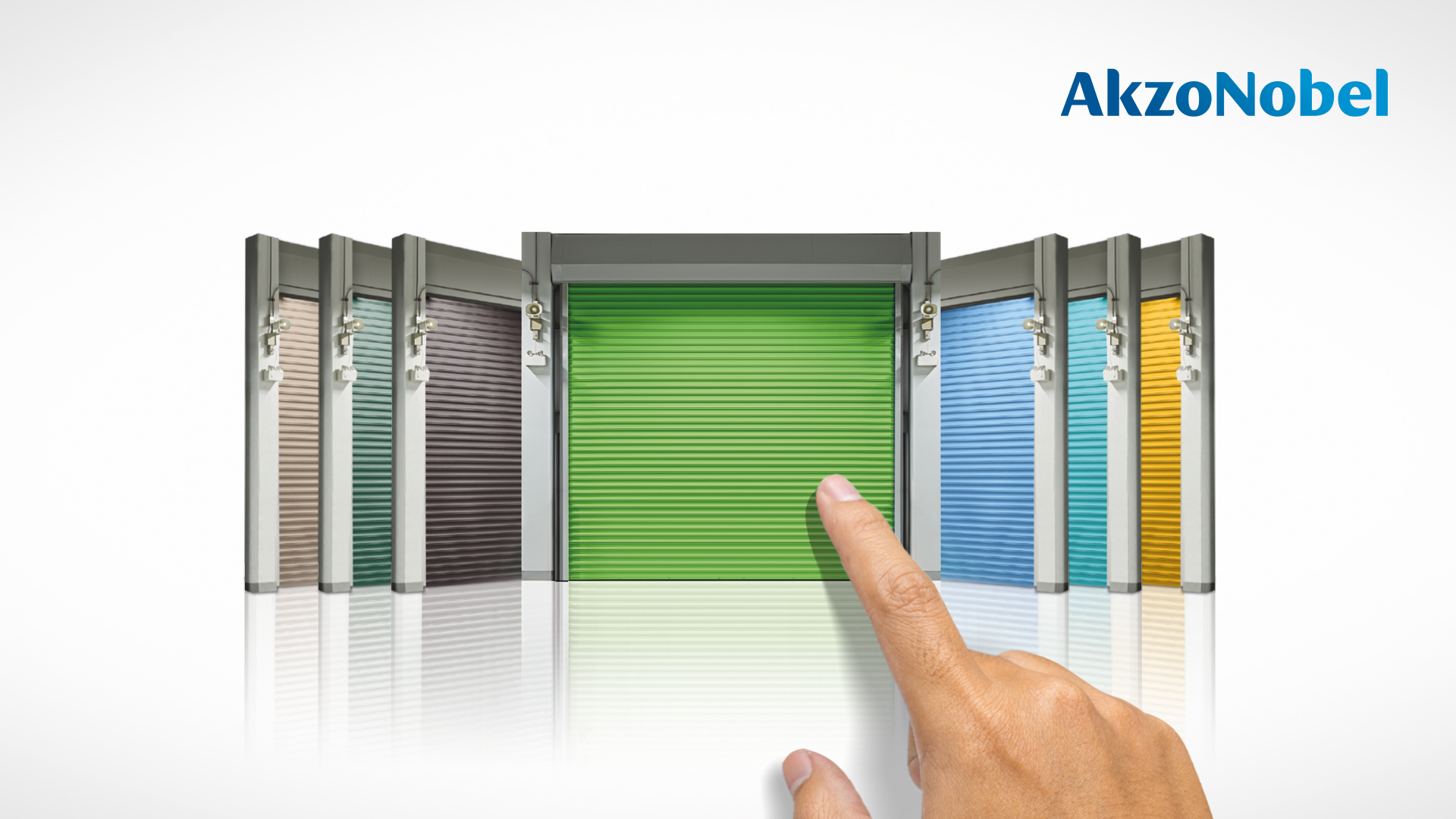 We're proud to announce that our advertising concept for the annual DASMA awards has been selected as winner for a second year in a row.
Last year saw our 'Metal' ad pick up the magazine ad of the year 2019, whilst this year we helped our client scoop the 2020 DASMA poster of the year award.
This years brief was to create a conceptual ad to drive awareness of AkzoNobel's innovative solutions for door coatings that were now accessible to customers through their new app, Canopy.
The app allows the user to explore the range of coatings through an intuitive interface which enables real time application for a quick visual reference.
There was an opportunity to approach this ad in a slightly more playful way for a B2B communication which led us to explore a concept that would reflect the quick and easy nature of the app.
The message "swipe right" plays on the common concept of apps such as Tinder which allow users to quickly find potential suitors by swiping right when discovering someone that takes their fancy. The message also played on a double entendre which hinted at the idea of the user finding the absolutely correct coating for their project.
A simple and creative topline message was then supported by a minimalistic visual showing a hand swiping through a series of garage doors with a variety of coatings/colours which also helped strengthened the idea of simplicity and range included within the Canopy app.
Congratulations to Holly and the rest of the AkzoNobel team for another year of success and we look forward to the challenge of 2021.