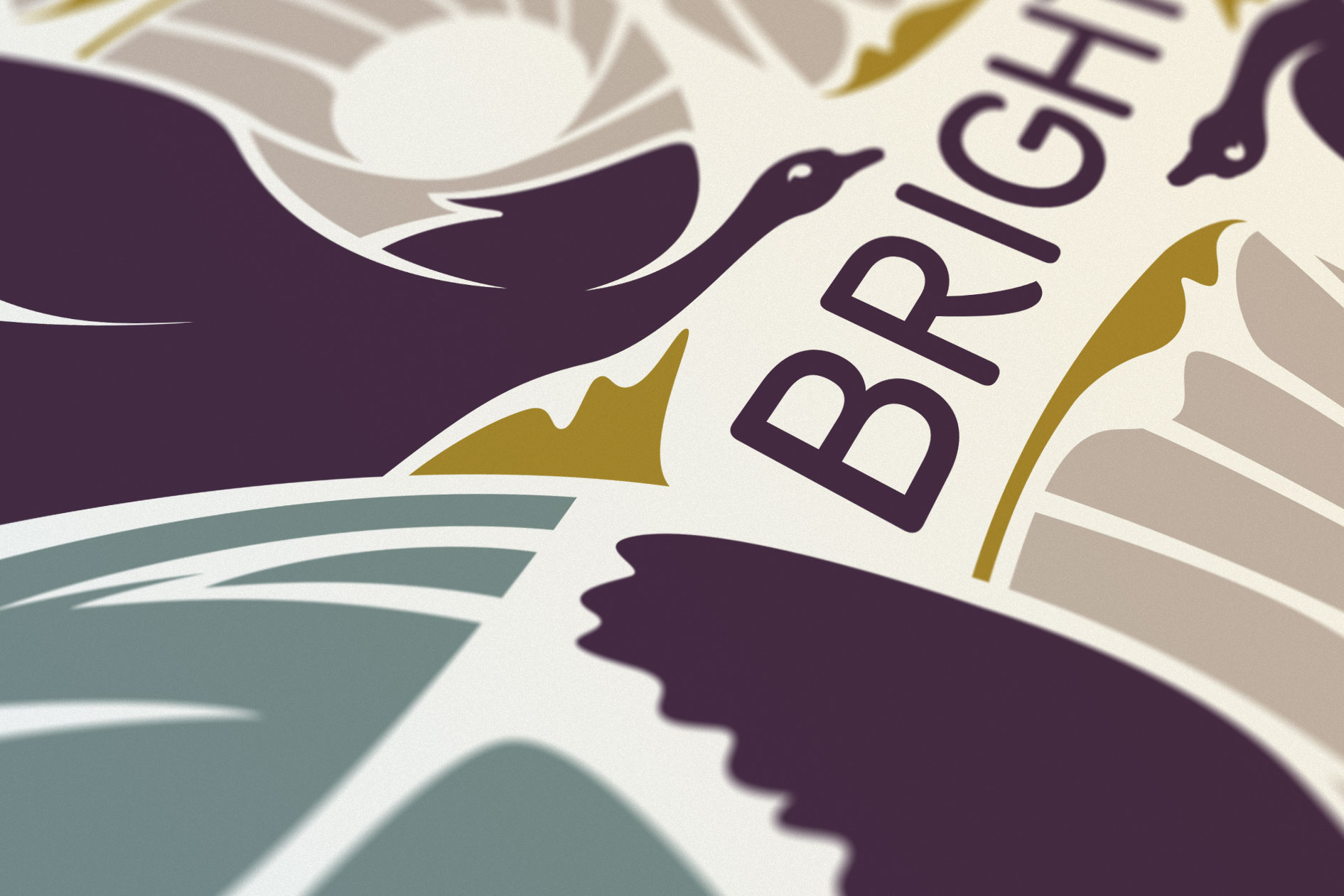 At Intimation, projects tend to take us along varying routes, and as designers, each job throws up differing challenges and opportunities to learn. We are therefore delighted to share our latest work for The Bright Water Landscape Partnership, a tender won contract which has encompassed a wide-ranging skill set from the team.
The brief for the new branding project was clear in that the new identity needed to encapsulate the heritage of the Skerne and focus on how man's activity has shaped and moulded the surrounding area over thousands of years, with the end goal of regenerating interest in the area.
Our first task involved re-naming 'The Bright Water Landscape Partnership' to the much cleaner, 'Bright Water'. Inspiration for the branding came from the river itself as well as the stunning terrain that the Skerne lies upon. The use of earthy colours and key elements symbolic of the Skerne's heritage within the logo perfectly embodied Bright Water's vision; "To reveal this rich heritage of change and innovation, supporting opportunities to enhance and enjoy the natural, built and farmed landscape".
Applying the fresh new brand to a range of marketing materials for print and for web resulted in a rewarding, informative and eye-catching range of materials. Our work with Bright Water is ongoing as we continue to help develop the brand further.