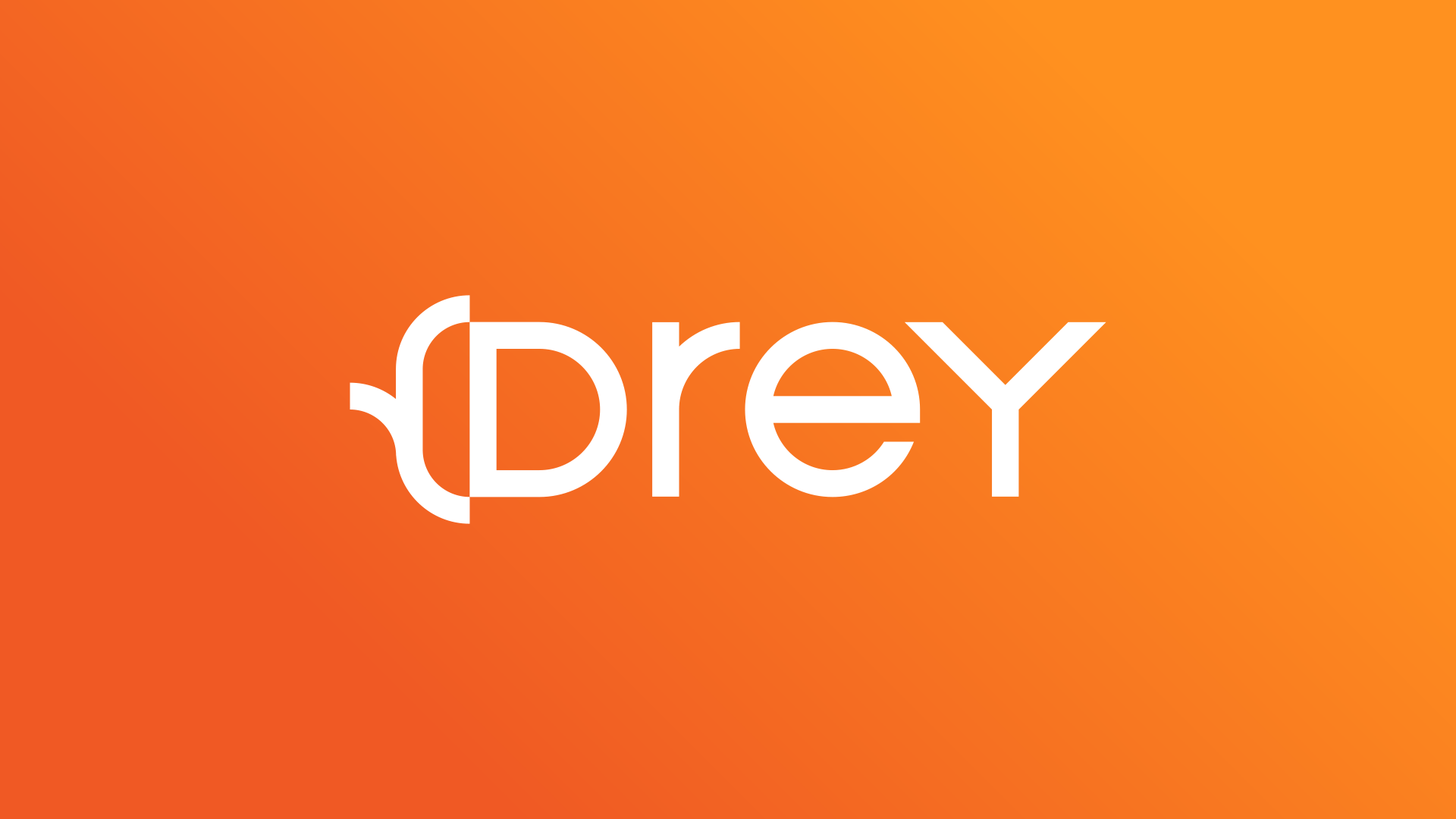 Drey is a start-up that provides users with a dedicated bitcoin focused platform, offering a lifetime income stream immune to inflationary and longevity risks. The brief from the team was to create a distinctive and dynamic identity that would mirror their ambitions for their new SaaS product.
The marketing team had already decided on the brand name, "Drey", which is a squirrels nest. A place where a squirrel would store it's food (acorns), for the future.
This concept linking back to pensions provided a strong foundation to build the identity from.
We developed a bespoke logotype that included an abstract acorn graphic as the "D" character. An element that was then leveraged as a supporting mark, avatar and app icon.
A coherent design system was developed and documented within a comprehensive set of brand guidelines which included stylised iconography, typography and colour palettes. This was then applied across multiple touchpoints such as websites, pitch decks, business cards and social media assets.
The motion style for the identity was also considered to ensure the animated assets carried the distinctive look and feel of the overall branding.
Look out for the launch of the Drey Finance product soon and updates on further related communications in the near future.
Follow Drey on their Twitter page for more information on updates and releases. You can also visit their holding page and sign up for first access of the Drey Finance product here.