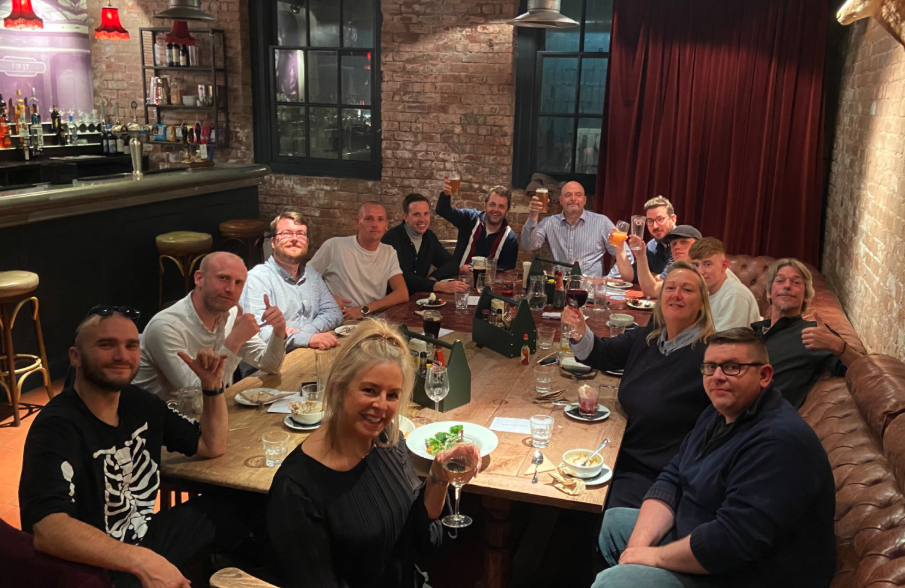 Last week we celebrated the team's first staff night out in two years, it was like our series of Beer O'Clock Zoom calls never existed. Embarking on an epic exploration of the toon, it felt great to, once again, be in the company of our fellow colleagues from the Newcastle, Dunbar and Elgin studios, in our quest to make up for lost time, after the painfully standstill year that was 2020.
Whilst the Scots made their way down to the town, the Newcastle studio prepared the ultimate game of 'Killer,' a lifeline-based pool tournament which allows everyone to play simultaneously. Once everyone had arrived, we kicked things off with a beer and battled our way through two competitive games of 'Killer' which, as always, lasted longer than expected. Eventually, we had crowned our two winners who engaged in the ultimate final showdown. Creative Director Karl Bell and Senior Web Developer Craig Simpson went head-to-head in a classic game of pool, which resulted in a well-deserved victory for Karl.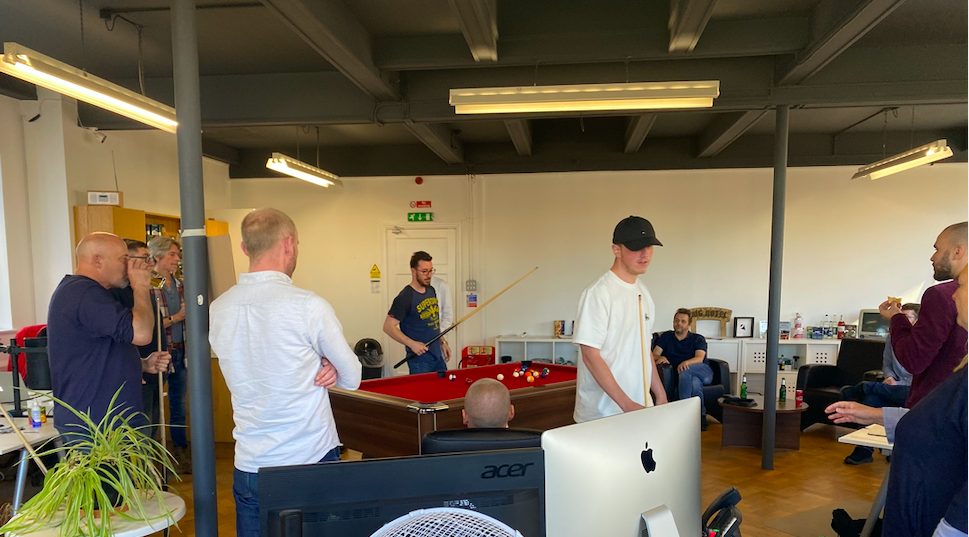 After Karl had earned his boastful bragging rights and a shiny new trophy, it was time to venture on down to our loveable local, Tilley's Bar, where we had a few beers from their tasteful selection and of course, a few laughs!
A somewhat unsteady stroll to The Town Wall followed, as we then feasted on a TW fodder, had even more drinks and commenced with the 'Intimation Awards 2021.' Each award was comically created by Intimation's Managing Director Steve Sadler, and generously contained a drinks token to be used at the bar.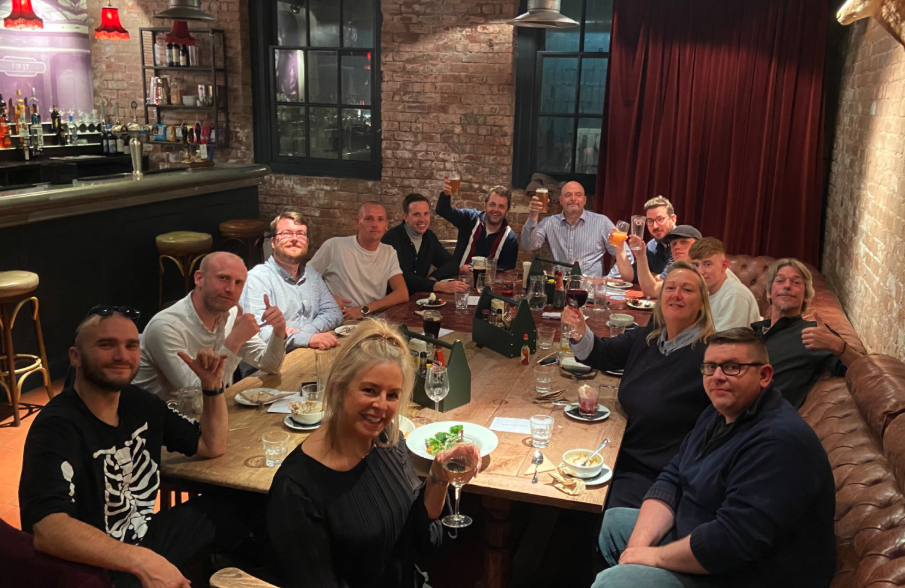 The night ended for most in Head of Steam, which consisted of you guessed it, more drinks. However, several soldiered on further finishing off at 3am and collectively not exactly fresh the following morning at 9am! Overall, it was a fantastic day, and we can't wait for the next one!