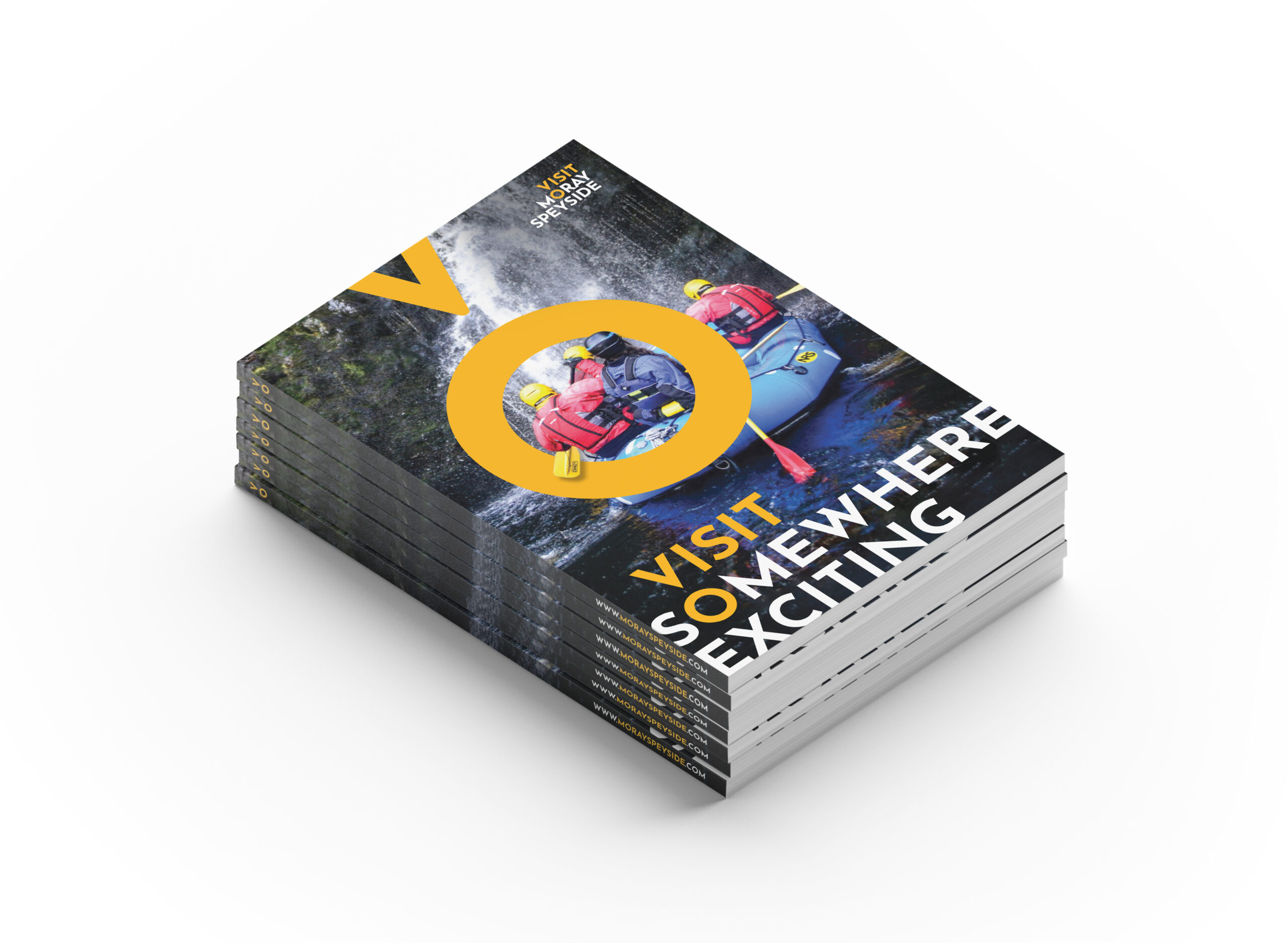 Moray Speyside Tourism, the Tourism Business Improvement District Company for the Moray & Speyside area of Scotland, approached us with the challenge of refreshing their identity to encourage domestic and overseas tourists to visit the region.
Through various discussions with the Moray Speyside team we worked on the progression of the Moray Speyside Tourism brand into Visit Moray Speyside, a new and exciting direction for the initiative that successfully highlights key attractions on offer in the Moray Speyside area through the use of clean, clear visual language, bold palettes and striking art direction to ensure the identity could be enjoyed by people from all corners of the world.
The new visual identity focuses on the ideology of 'putting Moray on the map', through the subtle inclusion of the logo mark, formed from the 'V' and 'O' of 'Visit Moray Speyside' inspired by the globally recognised map-pin icon. In isolation the logo mark is successfully used to highlight key information or paired with confident art direction to create striking visuals that incorporate both the brand identity and the notable areas around the region.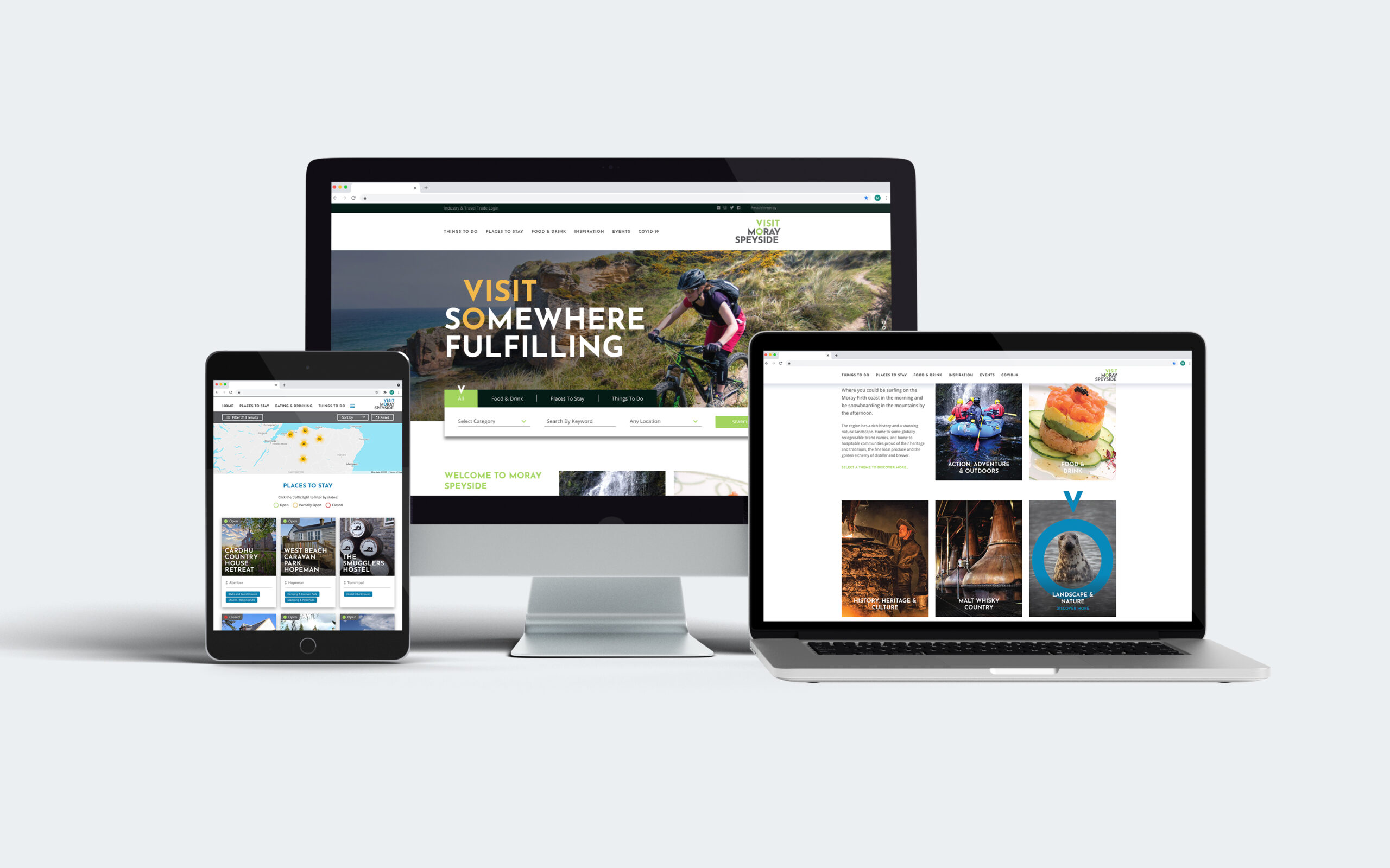 Messaging structures were introduced across various design collateral that both utilised the identity as well as promoted the area. We developed short, confident statements, featuring the consistent use of the logo mark within the messaging to encourage audiences that Moray Speyside had something to offer everyone from breathtaking coastlines right through to a rich historic heritage.
The palette was developed to offer dynamism and flexibility within the application of the design system. Bright tones combine to inject a vibrancy into the identity, while various colour pairings were also introduced, offering a multitude of colourways to keep the identity feeling fresh and engaging.
Video credit: NorthPortStudios
Through the creation of various design materials including brochures, postcards, web design and more, the vision of 'Visit Moray Speyside' became more and more clear, resulting in an identity that brought a new lease of life to the region while successfully 'putting Moray on the map'!